2014 Silver Angel Coin
World's First Brilliant Uncirculated Silver Angel Coin!
For over 600 years, silver and gold coins featuring Angels have been treasured by millions.
Medieval kings such as Henry VIII often bestowed them on worthy subjects as a sign of royal favor. It's no wonder that Angel coins became precious family heirlooms. They were often passed down through many generations of a family. They were truly a legacy of good fortune. As the legend of the Angel grew, these coveted coins were believed by many to bring good luck to the bearer and to even cure sickness and save lives. And the stories are incredible…
---
Saved from Execution
In 1792, the well-known French coin designer, Augustin Dupré, designed a beautiful new Gold Angel coin for King Louis XVI. But as the French Revolution erupted, Dupré's fortunes took a dramatic turn and he suddenly found himself sentenced to death at the guillotine.
As legend has it, Dupré stood before the guillotine to be executed one stormy day and he pulled one of the Angel coins he had designed out of his pocket and rubbed it for good luck. At that moment, a bolt of lightning struck— causing his execution to be postponed.
Before it could be rescheduled, Augustin Dupré was granted a pardon. From that day on, he proclaimed that it was the lucky Angel coin which had literally saved his neck!
---
Napoleon's Lucky Angel
Emperor Napoleon Bonaparte is said to have carried an Angel coin in his vest pocket throughout his steady rise to power in France. As Napoleon's empire grew, his Angel coin accompanied him on each heroic campaign.
But legend tells us that, on the eve of a great battle in 1815, he reportedly flung his coin arrogantly into a river. The very next day, Napoleon was defeated in the Battle of Waterloo and forced into exile.
---
Carried by Sea Captains, Generals and Heroes
In times of conflict and danger, Angel coins have long been believed to provide safety and protection. Generals issued them to fighter pilots in both WWI and WWII for luck. Pilots in the Korean War, Vietnam, and Desert Storm were also known to carry Angel coins for good luck.
Ship captains and fishermen are said to have refused to go to sea without one. These days, many rescue and police heroes have proclaimed the Angel's powers of luck and protection.
---
World's First Brilliant Uncirculated Silver Angel Coin
England's King Henry VIII was one of the earliest monarchs to give Angel coins to his subjects. And less than six miles away from the last royal palace he built is the Pobjoy Mint – the very mint commissioned to strike the new 2014 legal-tender One-Ounce Silver Angels in 99.9% pure silver!
Using intricately-sculpted dies prepared through centuries-old techniques, the craftsmen at the Pobjoy Mint have created a modern masterpiece in stunning pure silver. It's the first time ever that a Silver Angel coin has been struck in Brilliant Uncirculated condition!
The coin's reverse features a dramatically-sculpted image of St. Michael the Archangel battling a fierce dragon—a classic depiction of the triumph of Good over Evil. As official legal tender of the British Commonwealth, the obverse features the regal portrait of Her Majesty Queen Elizabeth II.
---
Your Exclusive Source for This Historic Silver Release
As a major distributor of world coins, GovMint.com has been awarded exclusive worldwide distribution for this exciting new 2014 Silver Angel coin – in the top grades collectors want most!
You have your choice of these lucky silver coins in flawless Mint State 70 (MS70) or near-perfect Mint State 69 (MS69) condition, each certified and encapsulated by Numismatic Guaranty Corporation (NGC). Or choose one in pristine Brilliant Uncirculated (BU) condition!
These coins have never seen circulation or wear. The surfaces gleam with a luxurious silver sheen, revealing each and every detail of the dragon's scales, the Queen's crown, the angel's feathery wings, and the intricate Celtic knot design which frames the entire scene.
---
Make Today Your Lucky Day – For as Little as $37.95!
When you consider that you have the opportunity to secure a World's First legal-tender Silver Angel coin – a coin with over 600 years of history, legend, luck, and lore – you could easily be expecting to pay $50, $60 … even $75 dollars each!
But today, thanks to this exclusive offer, you can secure your own FIRST EVER 2014 Silver Angels for as low as $37.95 each. Better yet, when you buy more you can SAVE MORE!
As a historic first-year issue and one of the lowest priced modern silver coins in the world, many of our customers are securing their lucky 2014 Silver Angels by the handful—setting aside some for themselves, as well as passing along Silver Angels to their families, grandchildren and friends. After all, who couldn't use a little extra luck these days?
Please Call 1-800-973-3058 or Order Below
THE Lucky Angel Coin As Seen on TV! Please Call 1-800-973-3058 or Order Below
Click to Watch our Latest TV Ad:


Click to See the Angel Coin in Brilliant Uncirculated Condition: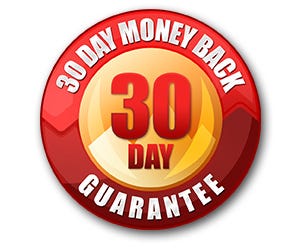 World's first brilliant uncirculated Silver Angel coin
Struck in one ounce of 99.9% pure silver
Believed by many to bring good luck to the bearer
Includes official certificate of authenticity
Accompanied by an informative Silver Angel Collector's Guide
Makes an excellent gift!
Click Here for Additional Information

Perfect MS70 Condition
Struck in one ounce of 99.9% pure silver
Each graded coin certified and encapsulated by NGC
Includes official certificate of authenticity
Accompanied by an informative Silver Angel Collector's Guide

Qty.
Price
Save up to
1 - 4

$37.95

-
5 - 9

$37.75

$1.80

10 - 19

$37.50

$8.55

20+

$37.25

$14.00

+