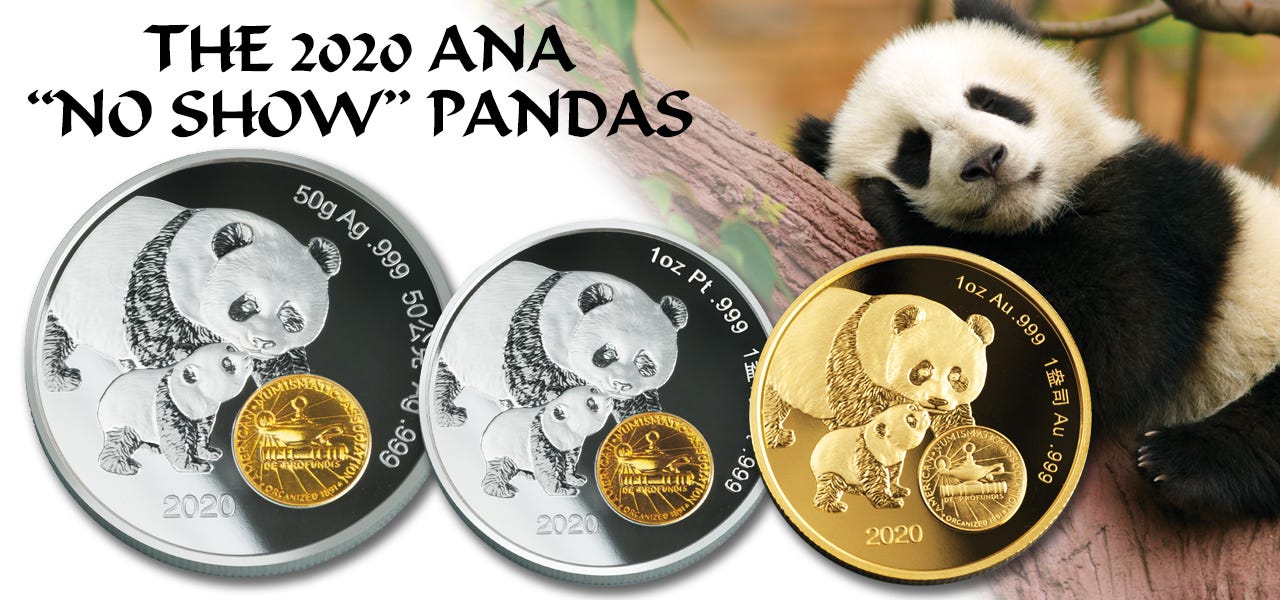 The Show May Have Been Canceled...But the Pandas Were Not!
Since 1891, the American Numismatic Association (ANA) has held one of the world's largest annual numismatic shows in the world—the World's Fair of Money. However, due to the COVID-19 pandemic, the 2020 show was canceled. The last time that happened was due to World War II! But there's one ANA Show tradition that you can enjoy right now—if you act fast.

The 2020 ANA Panda
Since 2015, special "Show Pandas" have been struck and released at each year's ANA Show as a way for guests to
commemorate the occasion.
Despite the cancellation of this year's show, the 2020 Show Panda Proofs still went into production, being struck in one ounce of 99.9% pure gold, 50 grams of 99.9% fine silver or even one ounce of 99.95% pure platinum!

One-Year-Only Design
These stunning proofs display a one-year-only design honoring Pittsburgh, PA—the planned location for the canceled 2020 ANA Show. The reverse features a design from Ms. Tong Fang, creator of the 2019 and upcoming 2021 China Panda reverse designs.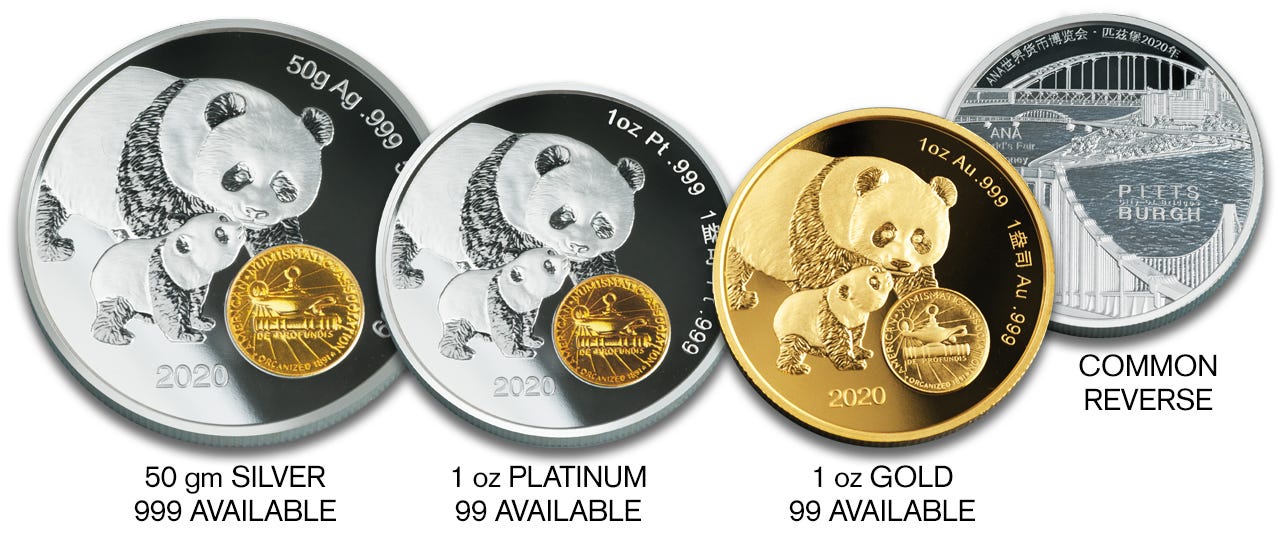 Extremely Limited Mintages
With the show's cancellation comes a very limited supply of these 2020 ANA Show Pandas—just 999 silver, 99 gold and 99 platinum proofs.
Secure Your 2020 ANA Pandas NOW!
Call now to secure 2020 ANA Show Pandas at our special ANA Member show price while our limited supply lasts.

Hurry and CALL NOW! These 2020 ANA Show Pandas will go fast, so call today!
Special ANA Member Price

1-888-201-7096
Offer Code ANA20
Please mention this code when you call.