Now you can own the entire history of the last 100 years... Struck into coins in the 40-Coin 20th Century United States Type Set Collection
The first coins were minted about 2,500 years ago, and the first coin collectors likely started collecting coins soon after that. What did they collect? Well, they tried to get one coin of every coin!
Today, as we look back over the last 100 years of U.S. coins, we can see the history of the last century reflected in the 20th century's coin designs. It started with coins looking back to the 19th century, like the coins of Charles Barber, and finished with coins looking forward into the 21st century, like the first State Quarters struck in 1999.
The coins in between bear images seen during two World Wars, The Great Depression, the Roaring Twenties, the Fabulous Fifties, the Kennedy tragedy, the American Bicentennial-just about every major event of the century is connected in our memories with the coins Americans carried in their pockets at the time the events took place.
Now, for a limited time, you can own this 40-Coin 20th Century Type Set Collection, chronicling the great events of the century in coins, coins sent to your home in eight easy monthly deliveries, for only $49.95 per delivery (plus s/h)-that's only $9.99 per coin!
A fantastic variety of coins-coins many collectors never even knew existed
This collection allows you to own 40 different type coins from the 20th century. Assembling this collection yourself could take months or years-if you could even do it-but we've done all the work for you, you'll just sit back and receive them all over eight monthly deliveries.
And what a collection! It includes classic designs, first-year-of-issue coins (ALWAYS coveted by collectors), dual-dated coins, one-year-only-issues, 90% silver coins, historic coins that were never issued for circulation, proof coins, uncirculated coins-and the list goes on and on!
Here's your "snapshot" of the coins in your collection
Look at everything you get in this amazing collection:
FIRST YEAR ISSUES: This collection includes THREE first-year-of issue coins spanning over seventy-five years: The 1932 Washington Quarter, the 1964 Kennedy Half Dollar and the 1979 Susan B. Anthony Dollar.
90% SILVER: Do your realize that it's been 50 years since the U.S. has minted actual silver coins for circulation? Your 20th Century set is just LOADED with coins struck in 90% silver: A Barber Dime, Mercury Dime, Roosevelt Dime, Barber Quarter, Standing Liberty Quarter, Washington Quarter, Barber Half Dollar, Walking Liberty Half Dollar, Franklin Half Dollar, Kennedy Half Dollar, Morgan Silver Dollar, and Peace Silver Dollar-and it's been 50 YEARS since the mint struck coins for circulation in 90% silver.
HISTORIC COINS:

1944–1946 Lincoln Wheat Cents -these coins were struck in copper salvaged from used cartridge cases from World War II.
1942–1944 Silver Jefferson War Nickels -to save nickel for armaments, the mint removed nickel from the five cent piece and replaced it with precious silver.
1943 Steel Cent -the ONLY U.S. coin ever minted in steel! 1964 Kennedy Half Dollar-the ONLY Kennedy Half Dollar ever struck in 90% silver.
1776–1976 Quarter, Half Dollar and Dollar -struck to celebrate America's Bicentennial, these are the first dual-dated circulating coins EVER STRUCK by the mint.

CLASSIC DESIGNS: This collection includes some of the most classic designs ever, designs coveted by coin collectors for DECADES: the Standing Liberty Quarter, the Indian Head Cent, the Buffalo Nickel, Mercury Dime, Barber Dime, Quarter and Half Dollar-PLUS-both Morgan and Peace Silver Dollars are included.
But there's EVEN MORE!
But there are even MORE reasons why you need to secure your 20th Century 40-Coin Type Set Collection TODAY:
EASY DELIVERY: Through GovMint.com's easy delivery program you can manage your coin buying budget as you build your collection through eight convenient deliveries of only $49.95 per delivery (plus s/h). Upon completion, you will own 40 genuine, authentic, 20th century type coins that will be the envy of your family, friends and other coin collectors.
NUMBER OF COINS + VALUE = YOU'RE A WINNER: This collection is 40 total coins. That's only $9.99 per coin, including silver coins struck over seventy-five years ago. Where else can you secure a massive Morgan Silver Dollar for only $9.99?
COIN GRADES: Your collection includes coins grading from Good to Brilliant Uncirculated (BU) condition-not to mention that there are even several mirrored proofs included!
Your collection also includes a luxurious leatherette case to house your collection, You'll receive this case with your third delivery. It's yours to keep-FREE!
No Obligation-Cancel Anytime
Of course, you are under no obligation. You may cancel future deliveries at any time, for any reason. Plus, your collection comes with our hassle-free 30-day guarantee, so you can inspect each and every one of your Type Coin deliveries for a full 30 days without risk! You have absolutely nothing to lose-and a spectacular American coin collection to gain!
This 20th Century 40-Coin Type Set Collection is the U.S. Mint's finest legacy to all Americans; an enduring guarantee that these coins are America's 'Best of the Best.' They are sure to be the key coins in your collection, and they make exceptional gifts for young and old. Imagine your family's surprise and delight when each monthly package arrives at your door. Lock in your sets now! Call 1-888-201-7087 for complete details.

Sincerely,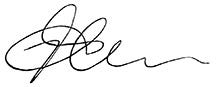 Bill Gale
Founder, GovMint.com
P.S. This exclusive locked in price is available for only a limited time while supplies last. Due to the age and scarcity of many of these type coins, orders will be taken on a strict first-come, first-served basis. Limit 10 orders per household. If you don't wish to build your collection through our convenient auto delivery programs, NO PROBLEM! A limited number of complete 20th Century 40-Coin Type Sets Collections are available now. Just call our toll-free order line at 1-888-201-7087 to secure your own before they're all gone!
---
Complete Set Includes:
1912-D Liberty Nickel VG

1982 Lincoln Cent Zinc

1776-1976 Kennedy Silver Proof

1945 War Nickel

Standing Liberty Fine

1973-D Eisenhower Clad

1944 Wheat Back Cent VF-XF

Liberty Nickel VG/F

1943 War Nickel Circ

Roosevelt Dime VG-VF (90%)

Kennedy Half-Dollar 40%

1776-1976 25c Bicentennial Clad

1999 New Jersey Clad Proof

Indian Cent VG

1776-1976 Eisenhower Clad

Mercury Dime VG-VF

1943 Steel Cent VG-VF

1942 War Nickel

1999 Pennsylvania Clad Proof

1999 Connecticut Clad Proof
1945 Wheat Back Cent VF-XF

Buffalo Nickel

Barber Dime VG

1776-1976 25c Bicentennial Silver Proof

1973-P Eisenhower Clad

1999 Georgia Clad Proof

1946 Wheat Back Cent VF-XF

1944 War Nickel Circ

1979 Susan B. Anthony BU

1999 Delaware Clad Proof

1964 Kennedy Half-Dollar BU

1963 Franklin Half-Dollar AU

1932 Washington Silver XF

Barber Quarter VG

1776-1976 Kennedy Clad BU

Walking Liberty Half VG-VF

1776-1976 Eisenhower Silver Proof

Peace Dollar XF/AU

Barber Half-Dollar G

1921 Morgan XF/AU
Here is a sample of what is included:

---
Prices and availability subject to change without notice. Past performance is not a predictor of future performance. NOTE: GovMint.com® is a private distributor of worldwide government coin and currency issues and privately issued licensed collectibles and is not affiliated with the United States government. Facts and figures deemed accurate as of June 2014. ©2014 GovMint.com.

Prices quoted do not include applicable taxes or shipping and handling of $6.95 per delivery. By ordering your 20th Century 40-Coin Type Set Collection and enrolling in our convenient automatic delivery program, you are agreeing to an 8-month standing automatic delivery order. This means that, each month, you will receive up to seven type coins (years our choice); and that the credit card you provide to us with your initial order will conveniently be charged $49.95 each month (plus s/h) per set. Checks, cash and money orders are not accepted, unless a complete set is purchased at one time, in which case you may contact us to make such payment arrangements. If for any reason you are not satisfied with your collection, you may return it within 30 days of its receipt for a full return of the purchase price. If returning, the entire shipment must be returned complete, in its original packaging, and in saleable condition. Returning any product will automatically terminate your enrollment in the automatic delivery program. Otherwise, you may cancel your enrollment in the program at any time. Complete details and terms and conditions are available by calling 1-888-201-7067 or by visiting us at www.govmint.com/20thcenturyset. GovMint.com reserves the right to change or cancel this offer at any time. All other GovMint.com terms and conditions apply.