Overview of the Company and our Co-Founder Bill Gale:
For over 30 years, Bill Gale has been a nationally recognized numismatist. He is also the founder and president of GovMInt.com. With headquarters centrally located in Minneapolis, MN, GovMint.com is one of the largest retail rare and collectible coin marketers in the country.

Besides a wide selection of rare and hard-to-find U.S. coins, GovMint.com offers many other collectible products including paper money, coin jewelry, foreign and ancient coins, and specialized numismatic services. Our dedicated staff is a highly experienced sales team who offers personalized one-on-one services, dedicated to your specific interests. By doing this, we ensure that you, the client, are able to obtain the items you want, not unlike the relationship of a personal banker or shopper. Each representative has an extensive background in the area of numismatics.


"As Seen on TV" - and Everywhere...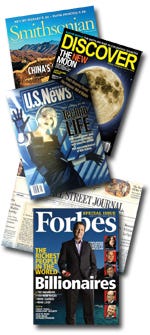 Bill Gale has been very visible over the past two decades selling a large variety of collectible products on television—ShopNBC, QVC, HSN, CVN, USA Direct, WSS and Value Vision International. You may have also seen us in our print media advertisements in notable publications such as Newsweek®, Smithsonian®, National Geographic®, History Channel®, Robb Report® and Kiplinger's® to name a few. To receive a copy of our latest product catalog, simply email or call us (toll-free) 1-800-721-0320 to get on our mailing list and we will send you a complimentary issue.

Through our various endeavors, we have been able to provide collectors like you with many leading-edge product introductions and new innovations in the collecting field. When the Statehood Quarters were introduced in 1999, we were responsible for filling a collecting niche when we created and marketed the first U.S. State Quarter Maps of its kind for the new Statehood Quarters. With the introduction of these new quarters, supporting coin maps and albums have been credited with bringing millions of new coin collectors to the hobby.

Due to our connections and excellent reputation, we have handled major deals including the Redfield hoard of Nevada, Continental hoard of Illinois, the Rive d'Or hoard, a number of the amazing casino hoards found in Nevada, and the first-ever General Services Administration (GSA) government hoard of vintage gold coins. We have also long been recognized as one of the leading retail dealers of United States Proof Sets. As a result, we filled another major void in numismatics in 2002 when Bill Gale co-authored and published the first reference book devoted exclusively to modern United States Proof Sets and Mint Sets, United States Proof Sets and Mint Sets (1936-2002), by Bill Gale and Ron Guth. The book won the prestigious award for "Best Investment Book" in 2003 presented by the Numismatic Literary Guild (NLG). More recently, GovMint.com has released exclusive, officially-licensed products of the Smithsonian Institution, such as the $100 Union Proof and the first-ever Smithsonian China Panda Proofs.
A Resource You Can Trust
Bill Gale is a Lifetime Member of the American Numismatic Association and GovMint.com is a member of the Direct Marketing Association. We are an authorized dealer for coins that are authenticated, certified and graded by Numismatic Guaranty Corporation (NGC) and Professional Coin Grading Service (PCGS). GovMint.com also has a licensed product partnership with the Smithsonian Institution. Additionally, a portion of the sales proceeds of such officially-licensed products - like the $100 Union - goes to support the chartered educational purposes of the National Numismatic Collection housed in Smithsonian's National Museum of American History.

Thanks for visiting our website! Check back often as we continue to bring you a variety of collectibles that are so limited in quantity that very few people in the world will ever get an opportunity to own them. As always, all of our products carry a 30-day, money-back guarantee of satisfaction.