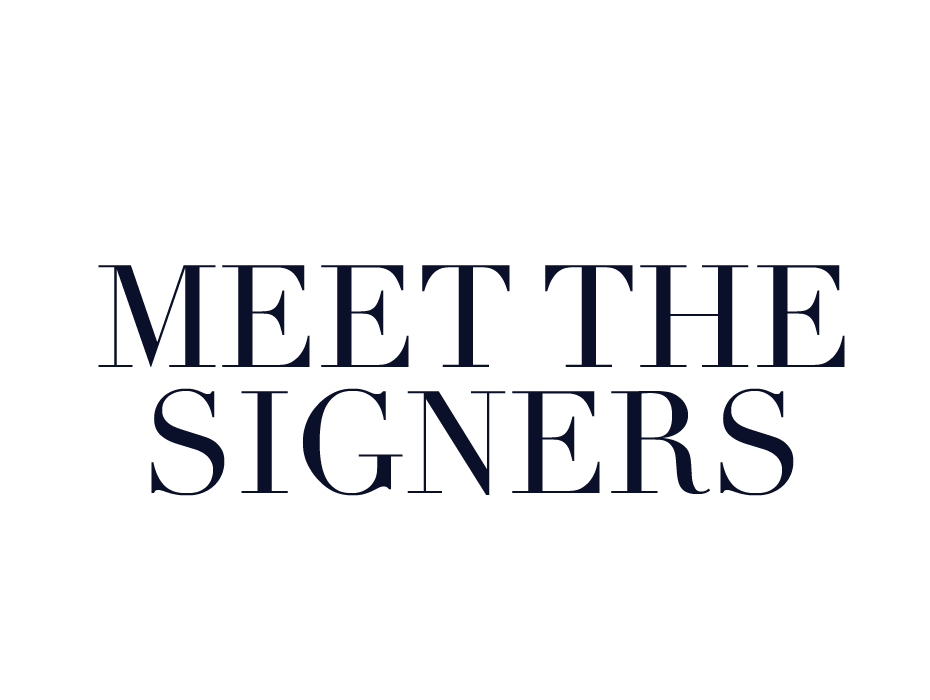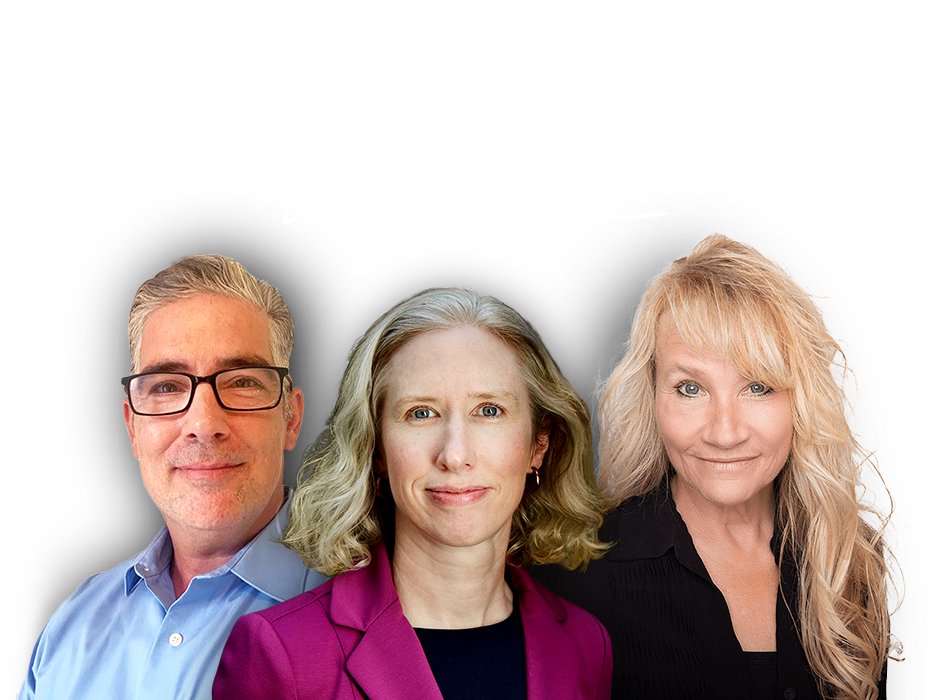 A New Era for the American Eagle Series
2021 marks the 35th year of issue for the United States Mint's prized American Eagle series. 2021 also marks the final year that the American Gold and Silver Eagle coins will feature their original 1986 reverse designs.
Now, collectors and precious metal enthusiasts get to experience a truly historical moment in the numismatic industry as the classic and beloved series receives new reverse designs and will receive two issues in a single year!
To indicate the significant change, the U.S. Mint has issued "Type 1" pedigrees to releases featuring John Mercanti's iconic "Heraldic Eagle" American Silver Eagle reverse design and Miley Busiek's classic "Family of Eagles" American Gold Eagle reverse design. New releases featuring Emily Damstra's American Silver Eagle reverse design and Jennie Norris's American Gold Eagle reverse design will be issued a "Type 2" pedigree.
This is the first time the U.S. Mint has issued the American Eagle in a single year featuring two different reverse designs - a truly monumental year for the American Eagle Series!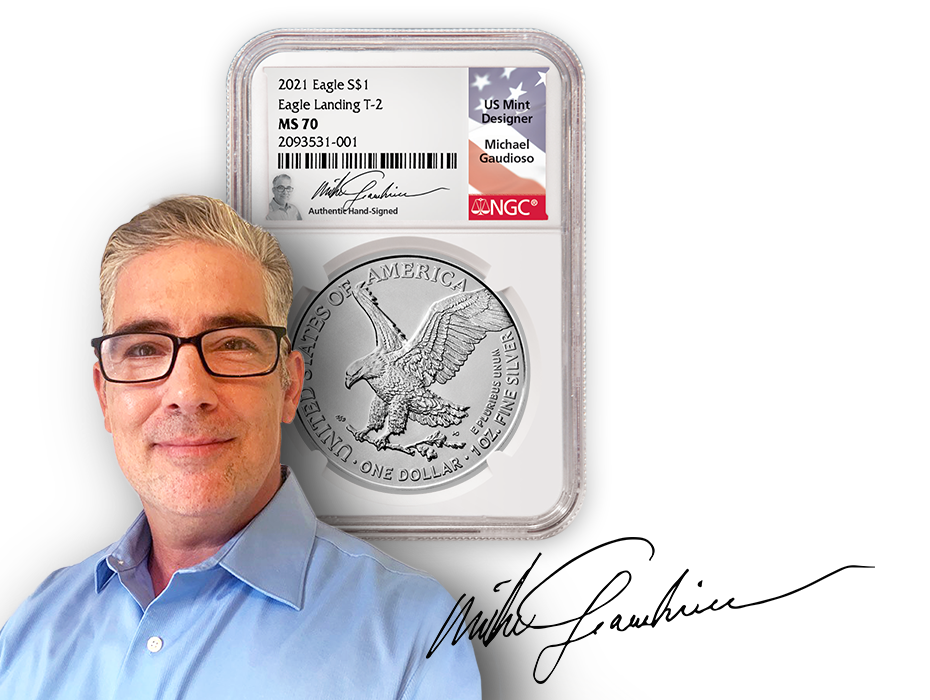 Michael Gaudioso
-Type II American Silver Eagle Reverse Sculptor-
Talk about going out while on top! After joining the U.S. Mint's sculpting-engraving department in 2009, Medallic Artist Michael Gaudioso spent more than a decade working on dozens of coin and medal programs. His last assignment before announcing his retirement in 2020 was to sculpt the reverse for the Mint's most popular program: The American Silver Eagle. The series' first design change since its inception in 1986, the news has been met with intense collector interest.
---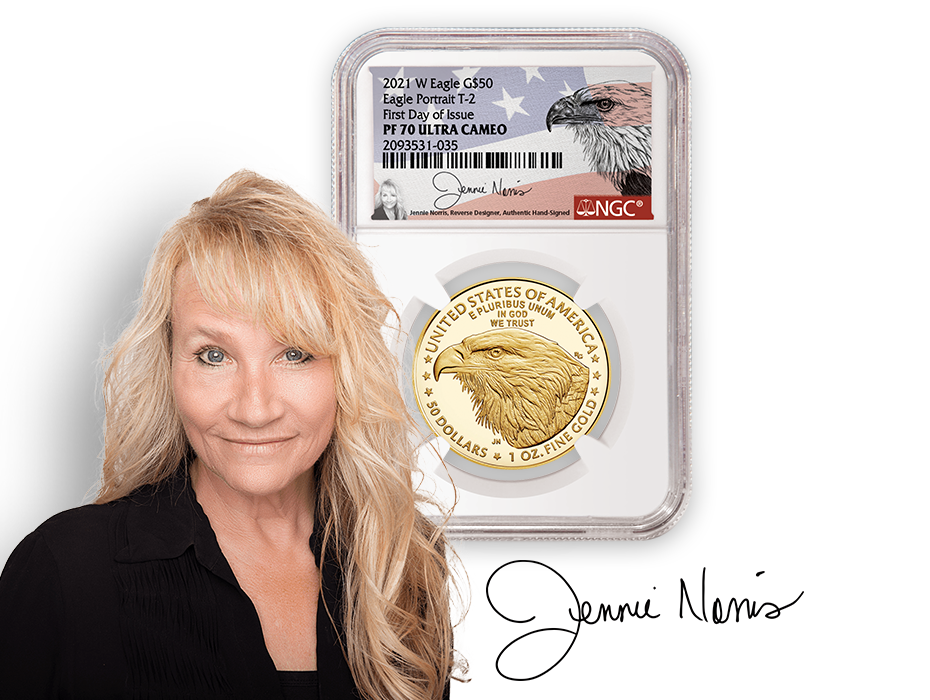 Jennie Norris
-Type II American Gold Eagle Reverse Designer-
Although having a successful career as a professional graphic designer and illustrator with clients that include Crayola, Sea World, Hasbro, and Hershey; Jennie Norris isn't your prototypical coin designer. But when the U.S. Mint announced that it was changing the design of its American Gold Eagle coins, Norris threw her entry into the ring. She had only just joined the Mint's Artistic Infusion Program (AIP), and hers was one of 39 submissions for the design. Not only did Norris win, but it is her first design to appear on a coin!
---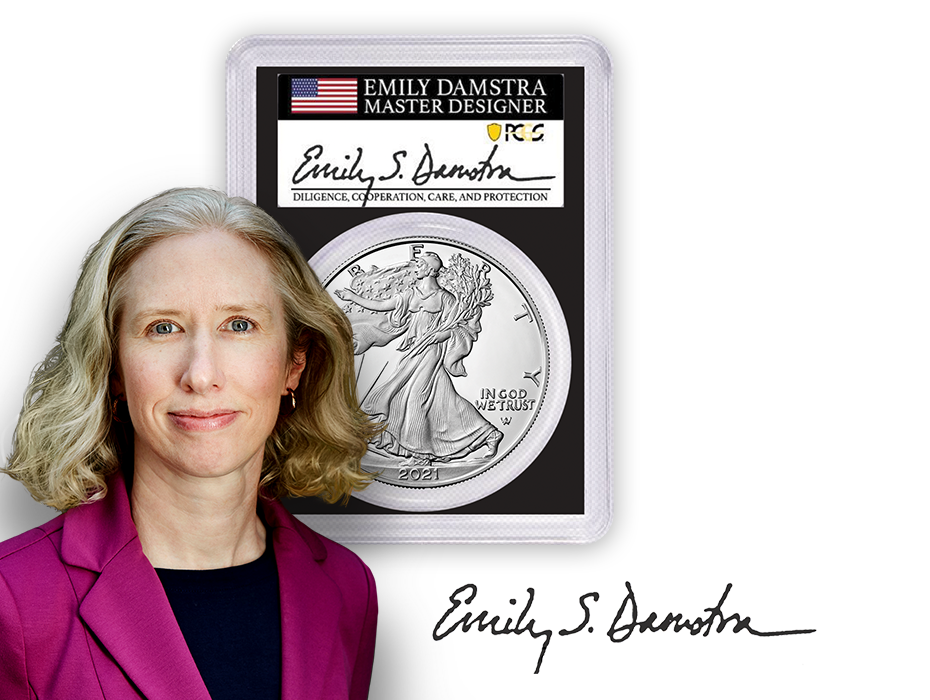 Emily Damstra
-Type II American Silver Eagle Reverse Designer-
Emily Damstra is an artist with roots in both the U.S. and Canada. As a dual citizen of both countries, that should come as no surprise. But what IS surprising is that she's crafted coin and medal designs for both nations with more than 40 works to her credit! Her most significant design is the new reverse for the U.S. Mint's Silver Eagle that debuted in 2021. An Artistic Infusion Program artist, her design of a Bald Eagle coming in for a landing was selected from 39 entries. Damstra, who is a native of the Great Lakes region, said she drew upon her deep appreciation of nature to create the winning design — and a worthy successor to John Mercanti's Heraldic Eagle.
---

Enhance Your Collection
Signed coin labels, like we are seeing with the release of the 2021 American Gold and Silver Eagles, offer collectors a superior way to add value to their collections due to their collectible appeal and scarce coin populations surrounding these special labels.
Whether you are looking to collect the signature behind the coin or searching for scarce value, signed certification labels are the perfect way to take your collection to the next level.
We are proud to offer a variety of collectible coins with signed certification labels made possible through third-party grading companies such as Numismatic Guaranty Corporation (NGC). Learn more about how NGC is celebrating the 35th Anniversary of the American Eagle series here.
---