New for 2020: The Royal Canadian Mint's Peace Dollar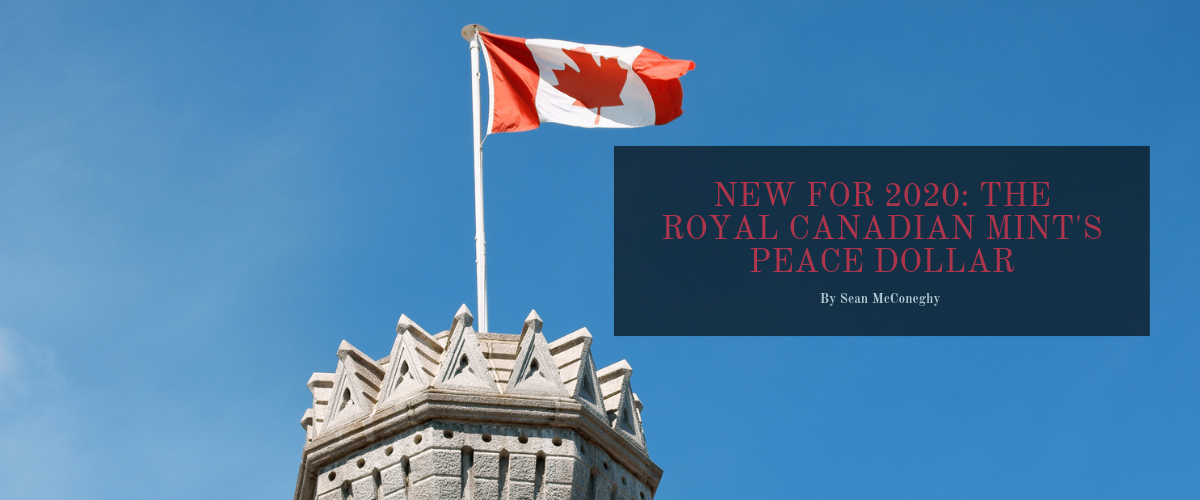 New for 2020: The Royal Canadian Mint's Peace Dollar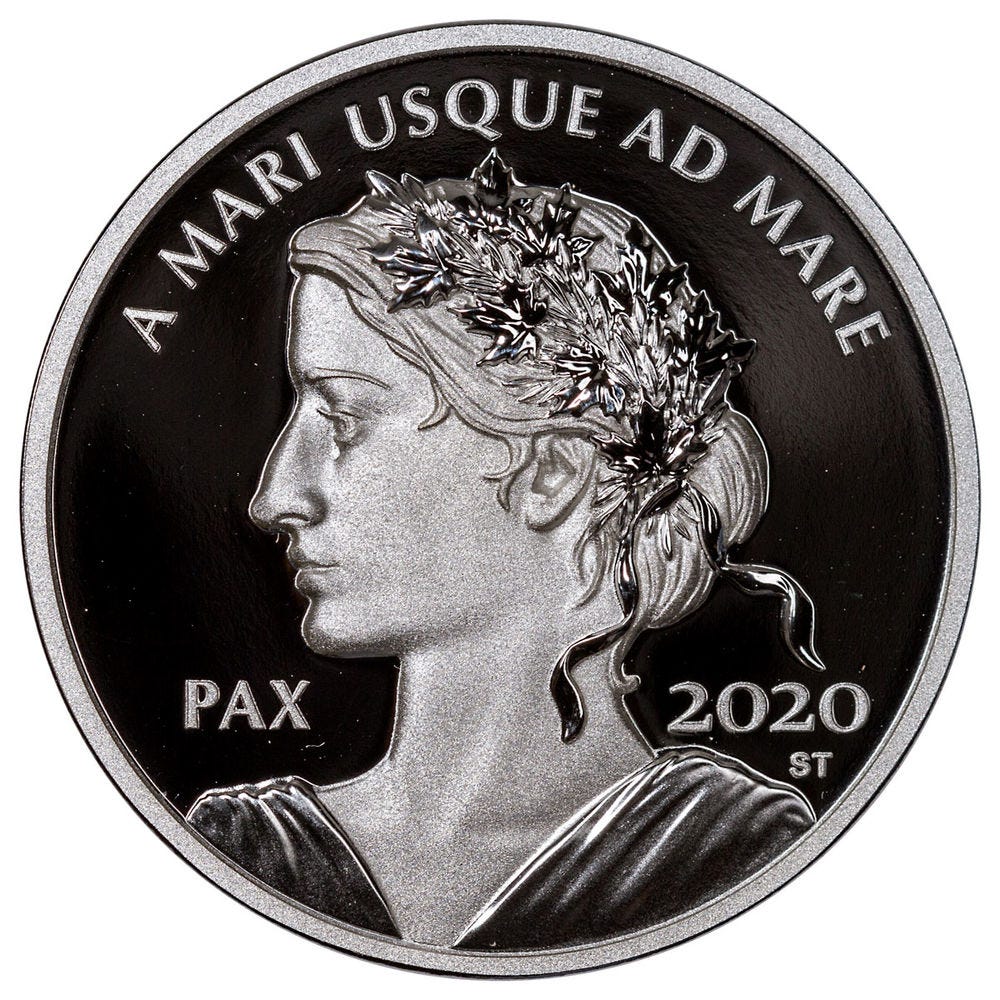 World War I was one of the bloodiest conflicts in human history. It also happened to be among the first wars that was brought home to those not on the frontlines through photos and videos. The entire world celebrated peace when it finally ended. The U.S Mint got in on the festivities with Anthony de Francisci's Peace Dollar, which made its debut in 1921. 99 years later, Canada issued a Peace Dollar of its own that was inspired by de Francisci's design.
The issue follows the 2019 Peace and Liberty medal on which the Royal Canadian Mint (RCM) collaborated with former U.S Mint Chief Engraver, John Mercanti. Celebrating values cherished by the two countries, it consisted of a Peace design by retired RCM Senior Engraver Susan Taylor and a Liberty design by Mercanti. Now continuing in that tradition, the RCM is releasing this first-ever 2020 Canada Peace Dollar will be a GovMint.com exclusive and is planned as a new annual release.
Susan Taylor's Stunning Peace Dollar Design
Echoing de Francisci's Liberty design for the 2020 Peace Dollar, Susan Taylor shows the Latin word Pax (Latin word for "Peace") as a young woman in left-side profile. She wears a wreath crown that consists of maple leaves and olive branches. These design elements represent peace, order, and good government, areas in which Canada prides itself. Canada's national motto, "A MARI USQUE AD MARE" (From sea to sea) arches over her head. She is flanked by her name, "PAX," and the date, "2020." Like virtually all other Canadian coinage, the obverse bears Susanna Blunt's right-side effigy of reigning British monarch and Canadian head of state Queen Elizabeth II.
Susan Taylor's Prolific Career
Susan Taylor worked at the Royal Canadian Mint from 1981-2017. She served as an engraver and sculptor. One of the greatest accomplishments of her career came when her Remembrance medal won the American Medallic Sculpture Association's (AMSA's) 2016 American Medal of the Year award. It paid tribute to the efforts of her grandfather, George Edie, and his fellow soldiers who battled in World War I's Second Battle of Ypres.
A Limited Mintage in Fine Silver
The new Canada Peace Dollar series meets the same high standard of purity employed by the mint for its famous bullion coin, the Silver Maple Leaf, .9999 fine silver. It will have a stunning proof finish and a mintage that is strictly limited to just 5,500 pieces!
The Royal Canadian Mint
The Royal Canadian Mint was founded on January 2, 1908 as the Ottawa branch of Great Britain's Royal Mint. It has since become a world leader in the production of both circulated and collectable coins. The mint gained its independence from the Royal Mint in 1931 and continued to serve as Canada's sole mint until 1976, when a new facility was opened in Winnipeg. Today, the mint in Ottawa produces collectible coins, while the one in Winnipeg strikes all of Canada's circulated coinage. Since it opened, it has struck coins for more than seventy countries, including Colombian pesos, Cuban centavos, and Norwegian kroners.
Sources
https://donaldscarinci.com/amsa-american-medal-year-awarded-susan-taylor/
  "GovMint.com® is a retail distributor of coin and currency issues and is not affiliated with the U.S. government. The collectible coin market is unregulated, highly speculative and involves risk.  GOVMINT.COM MAKES NO WARRANTIES, REPRESENTATIONS, OR PROMISES AS TO ITS PRODUCTS EXCEPT THOSE SET FORTH IN ITS TERMS AND CONDITIONS, AND NO IMPLIED WARRANTIES OF MERCHANTABILITY OR FITNESS ARE MADE. Prices, facts, figures and populations deemed accurate as of the date of publication but may change significantly over time.   © 2019 GovMint.com. All rights reserved."