A Spotlight on the Royal Canadian Mint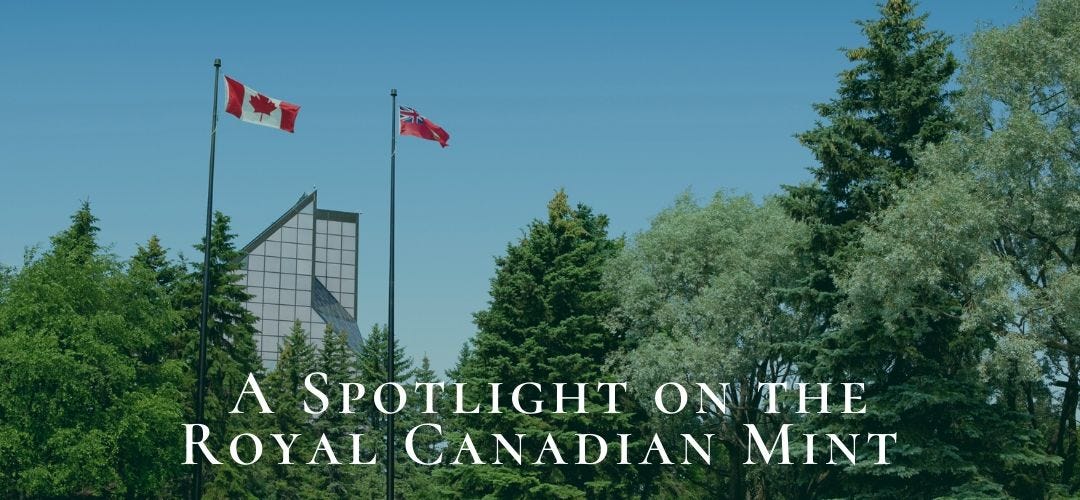 The Royal Canadian Mint (RCM) is a fascinating institution whose history reflects the history of its nation. Formerly a British institution, the mint evolved, becoming as unique as its home nation. Today, it produces two of the world's oldest modern bullion coins, the Gold and Silver Maple Leaf coins. It also offers a stunning variety of collectible products that reflect Canadian pride and beauty.
A Brief History of the Royal Canadian Mint
For much of its history, Canada was governed by London. The country became independent in 1867 with the passage of the British North America Act, which rendered it a self-governing part of the British Empire. Although independent in terms of governance, the country maintained strong ties with Great Britain. For example, for a period the country's coins were struck at The Royal Mint in London, with a few also struck at Heaton Mint, a private facility in Birmingham, England. In 1901, a new branch of The Royal Mint was authorized for Ottawa. That facility started production in 1908. During the Great Depression, the Discontinuance Proclamation of December 1, 1931, made the mint became a Canadian institution. It was renamed the Royal Canadian Mint and needed only to report to Canada's Department of Finance.
During the 1960s, it became clear that a new facility was needed. The Ottawa facility became outdated, but it was also leaning on the Philadelphia Mint for many of its dimes and a facility in Hull, Quebec, for its numismatic pieces. After much debate and discussion, which centered around whether the new facility had to be built in or near Ottawa, like other government institutions, it was finally decided that a new branch would open in Winnipeg, Manitoba. The branch mint finally opened in 1976. Production of numismatic coins reverted to the mint in Ottawa, while all of Canada's coins moving forward would be produced in Winnipeg. To date, the Winnipeg branch has struck coins for more than 70 countries, including Colombia, Cuba, New Zealand, Uganda, and Yemen.
Canadian Silver and Gold Maple Leaf Coins
The RCM is most famous for its flagship bullion products, the Gold Maple Leaf and the Silver Maple Leaf. Both of these coins are among the most famous and popular bullion issues globally, thanks in large part to the beauty and elegant simplicity of Walter Ott's Maple Leaf design. The gold coin dates back to 1979 when it was first issued as a 1 oz version struck from .999 fine gold. In November of 1982, tenth-ounce and quarter-ounce pieces were also released, and the purity of all coins increased to .9999 fine, the proverbial "gold standard" for the purity of gold bullion. A half-ounce version was added in 1986, a 1/20 oz piece in 1994, and a 1 g piece in 2014. A 1/15 oz version was also struck in a single year, 1994. The Silver Maple Leaf has been struck in .9999 fine silver since 1988.
Although the standard bullion coins are popular, both Gold and Silver Maple Leafs have been struck with privy marks at various times. This is much more common with the silver coin. Among several others, lunar calendar privy issues were released from 1998-2009 and from 2012 to the present.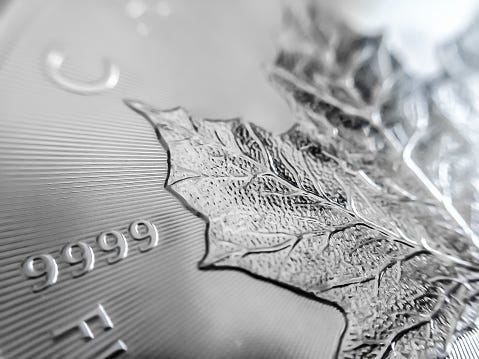 Royal Canadian Mint Security Features
In recent years, the mint has introduced technology that separates its bullion coins from all others. In 2014, the mint began finishing all of its Gold and Silver Maple Leafs with precise radial lines. These unique patterns are virtually impossible to reproduce and enable buyers and sellers to identify counterfeits quickly and easily on the secondary market. As if that weren't enough, these coins are also struck with laser marks. The last two digits of the date are micro-engraved into a second, smaller maple leaf next to the original stem. Like the radial lines, this is exceptionally difficult to mimic. Finally, mint introduced Bullion DNA, which enables dealers to verify that the coins are authentic in seconds. They use a device that takes a photo of the coin and matches it against the RCM's database to ensure that it comes from the mint.
For further reading about security features on coins read this Coin Authority article.
Mint Shield Technology
In addition to these security features, the mint has also taken steps to ensure the long-term eye appeal of its releases. To this end, it introduced Mintshield technology in 2018. Using all of its silver bullion coins, the technology reduces white spots on its coins while impacting neither the original design nor visual appeal of the coins nor their purity.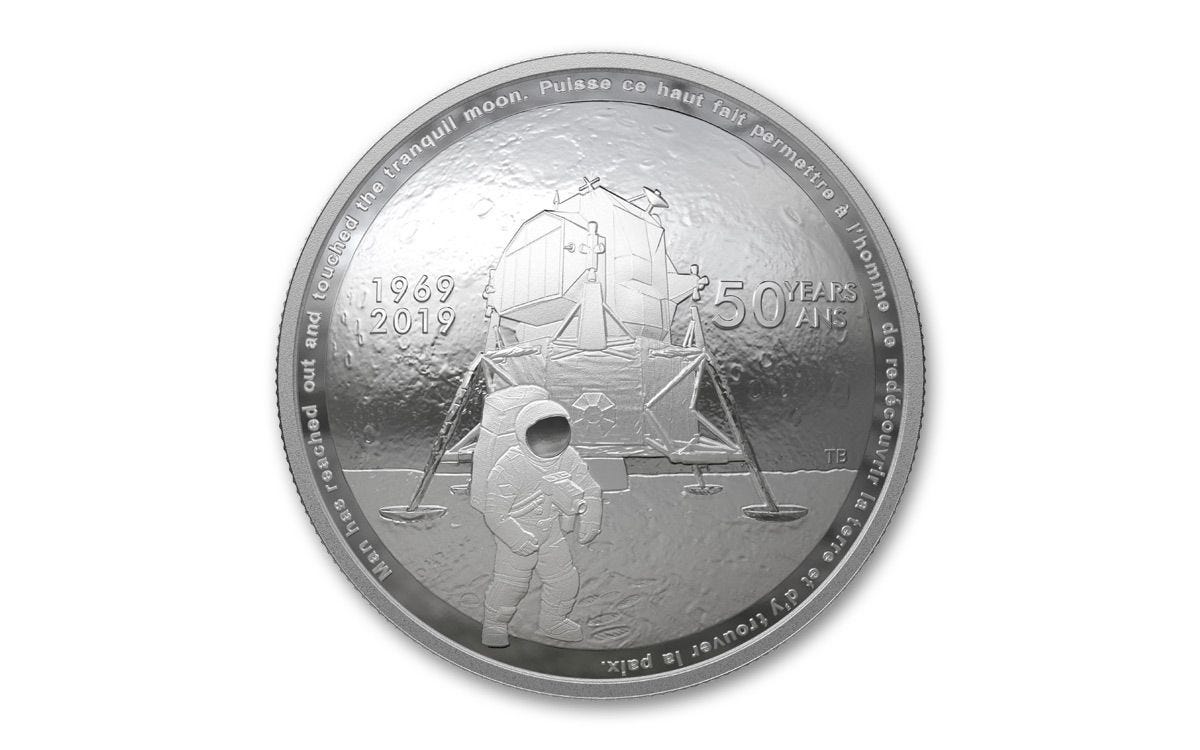 Other Canadian Coins
Besides its bullion products, the mint also offers an array of numismatic pieces that celebrate Canada's rich history and immense natural beauty. Many of these coins also have unique design features. Examples of such coins in recent years are the Endangered Wildlife Cutout Series, which renders the featured animals in silhouette holes on the currency, and the Arctic Animals and Northern Lights Series, which transfers day into the night under black light.
Among those celebrating the nation's history are a 2019 Domed Gold Apollo 11 50th Anniversary issue and several coins marking Canada's sesquicentennial anniversary in 2017. The Apollo 11 coin celebrates Canada's essential contributions to the Apollo 11 mission, including the manufacturing of the landing legs of the lunar module.
From the mint's rich history to its outstanding commitment to quality and security, the Royal Canadian Mint has forged a significant place for itself among the world's mints. Reflecting and portraying some of Canada's brief yet rich history tells the story of a proud nation. No collection of modern world coins can be complete without at least a few pieces from this exceptional institution.
Copyright 2020 GovMint. All Rights Reserved. GovMint.com does not sell coins and numismatics as investments, but rather as collectibles. Please review GovMint's Terms and Conditions, Terms of Use and Privacy Policy before using this website and prior to purchasing from GovMint. All website content is for reference use only and does not constitute investment, legal or financial advice. We encourage the sharing and linking of our information but reproduction of our news and articles without express permission is prohibited. Instead of reproducing, please provide the link to the original article or use the share buttons provided.