Divine Inspiration: A Portrait of the Artist Akiane Kramarik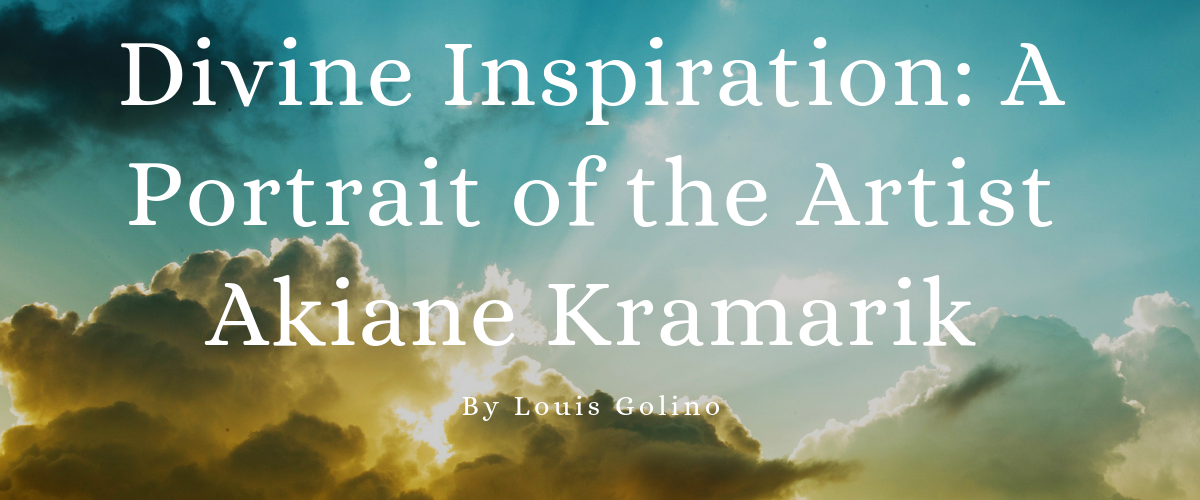 A Brief Biography of Akiane Kramarik
Akiane Kramarik is a self-taught American artist, poet, and writer who began her career as a young child. For more than two decades her works have dazzled and inspired millions. They are not just remarkably mature for how old she was when she produced them, but they are also rooted in her deep sense of spirituality and her enduring commitment to her work. Like her art and poetry, her spirituality and relationship to God were also self-discovered.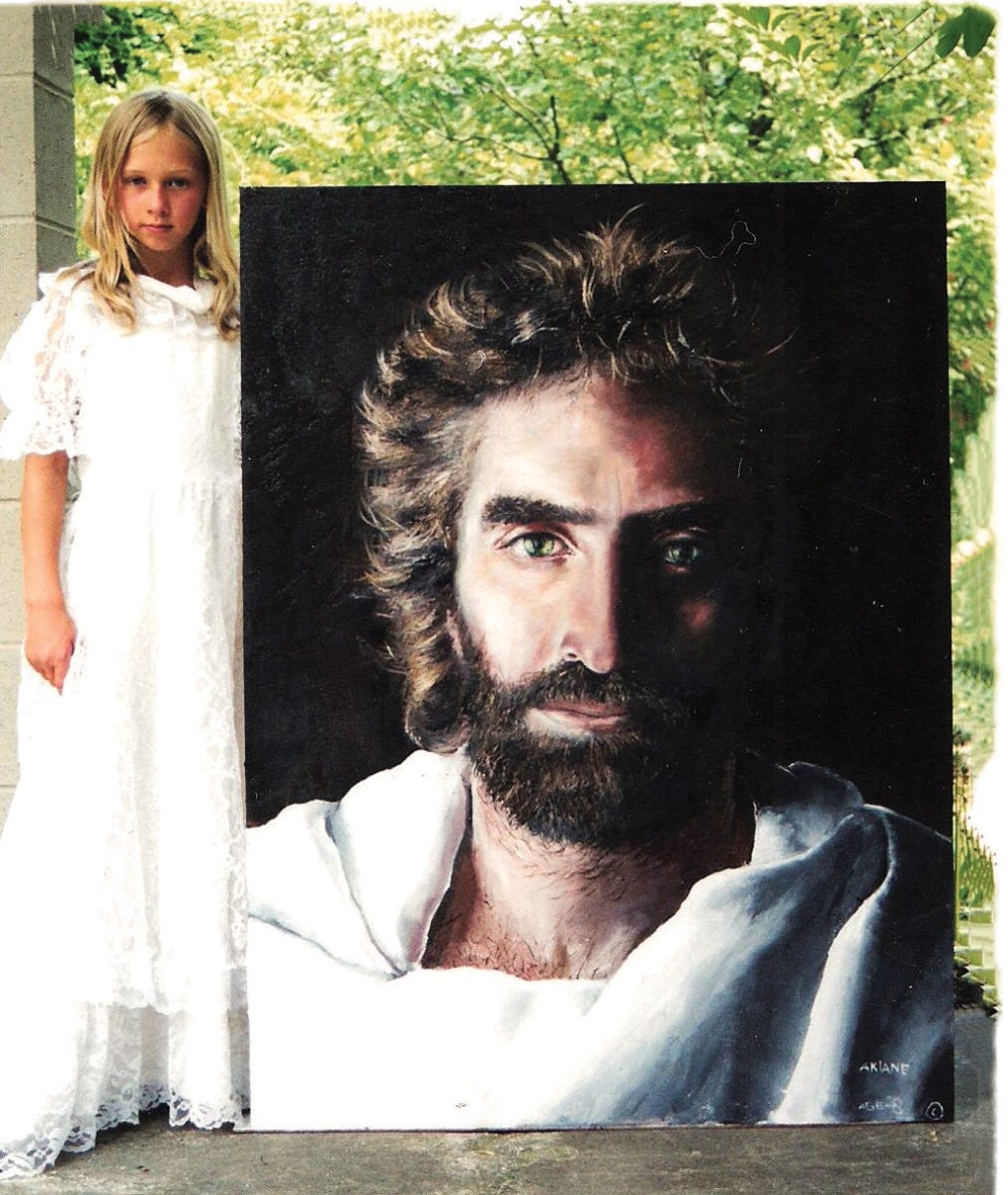 She has been dubbed a genius and child prodigy, and more specifically as "the youngest binary prodigy in both realistic art and poetry in recorded history" because her accomplishments in both areas as a young child quickly surpassed that of most adults working in those fields.
Akiane describes herself as a "visionary journalist," who reports through her art, poetry and writing on what she sees in both the physical and non-physical worlds.
In a 2014 interview in The Washington Times newspaper, she explained what she means when she says her work comes from "a vision of God" noting: "A vision is like an oasis in a desert. You can't have it all the time, as you need to keep on continuing your journey through the desert of life experiences, full of trials…I am not so concerned about waiting for a vision to appear because I know it will come to me when I least expect it." In the same interview, she said her goal in life is "to bring people closer together through art."
Born in a rural shack in Illinois in 1994 and raised along with her four brothers in several states and countries by parents of very modest means, the artist's paintings now sell for as much as several million dollars each. Several years ago, she relocated to Queensland, Australia with her family and later opened an arts school.
Although both her Lithuanian mother and American father were atheists at the time she was growing up, from early childhood Akiane experienced frequent religious visions, which she expressed in her paintings that combine elements of realism with an ethereal quality.
Other influences on her artistic approach came at the beginning of her education when she attended a parochial school and encountered "religious art of sculptures, reliefs and paintings." Yet she felt the way most people viewed divinity was too narrow because she "perceived everything in a much broader and deeper sense," as she noted on her website, www.akiane.com.   
Akiane's artistic and spiritual journey began when she says Jesus spoke to her at the age of four and encouraged her to begin drawing and sketching. By six she was painting and at seven she started writing poetry. Her career received a major boost when she was ten and discovered by Oprah Winfrey, who featured the artist on her television program.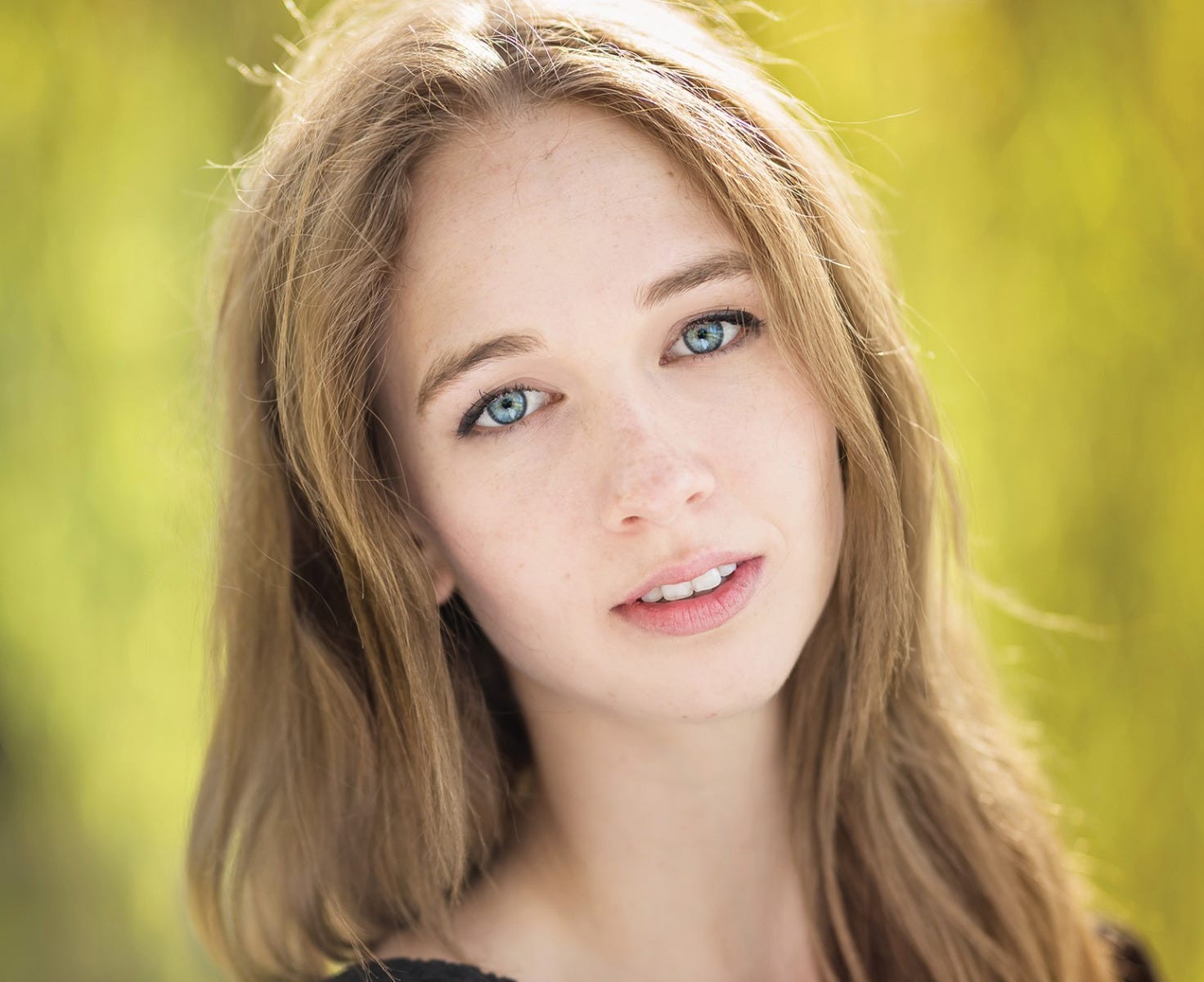 Her paintings, which now number over 250, depict everything from nature and animals to religious visions such as how she imagines Heaven and her own religious experiences and self-portraits. They have been displayed in many museums and exhibits around the world.
Prince of Peace Painting
The artist's most well-known painting is a profile of Jesus after the resurrection that she completed at age 8 called "Prince of Peace."  Akiane also considers this her favorite work. The facial features of the painting were inspired by her memories of dreams about Jesus as well as from meeting a carpenter who resembled the Jesus of her dreams.
The painting shows a profile of Jesus with a left side that is light and represents the truth and a right side that is dark, representing the world's suffering. This work was later stolen by an agent she had at the time who then sold it. Years later Akiane found out who purchased the painting, but they were unwilling to sell it to her.
About three years ago at the age of 22, she was asked to create a line drawing of the Prince of Peace, and after that was completed, she created a new version of the painting on linen. During this extended effort, Akiane experienced a prolonged period of self-doubt and feared she would never complete the new work. But on her 23rd birthday on July 9, 2016, she unveiled the new work to the world.
Akiane continues to maintain a very busy schedule of painting, writing and other activities such as developing screenplays and scripts for movies.
2019 Tuvalu Prince of Peace

As a result of an exclusive arrangement with Akiane and the Perth Mint in Western Australia, her famous Prince of Peace painting has now been immortalized on a 2019 1 oz. uncirculated silver bar struck by the Perth Mint for Tuvalu. This coin is only available from MCM.
The $1 AUD coin has a rectangular shape like a silver bar and an unlimited mintage. The reverse features a color image of the painting that is raised, and the inscription "Peace of Peace" is struck incused. The obverse features the Ian Rank Broadley portrait of Queen Elizabeth II as well as inscriptions for the issuing country, weight, fineness of the piece, date, and denomination. It is housed in a special capsule from the mint, which is placed in a protective pouch along with a certificate of authenticity from the mint and a special storycard about the painting.
Sources
---
"Art prodigy discovered by Oprah at just eight now sells her paintings for millions of dollars…and she's only 20," The Daily Mail, January 30, 2015
Lori Rose Centi, "Interview: Akiane speaks of heaven and paintings," The Washington Times, December 31, 2014
"GovMint.com® is a retail distributor of coin and currency issues and is not affiliated with the U.S. government. The collectible coin market is unregulated, highly speculative and involves risk.  GOVMINT.COM MAKES NO WARRANTIES, REPRESENTATIONS, OR PROMISES AS TO ITS PRODUCTS EXCEPT THOSE SET FORTH IN ITS TERMS AND CONDITIONS, AND NO IMPLIED WARRANTIES OF MERCHANTABILITY OR FITNESS ARE MADE. Prices, facts, figures and populations deemed accurate as of the date of publication but may change significantly over time.   © 2019 GovMint.com. All rights reserved."
Copyright 2020 GovMint. All Rights Reserved. GovMint.com does not sell coins and numismatics as investments, but rather as collectibles. Please review GovMint's Terms and Conditions, Terms of Use and Privacy Policy before using this website and prior to purchasing from GovMint. All website content is for reference use only and does not constitute investment, legal or financial advice. We encourage the sharing and linking of our information but reproduction of our news and articles without express permission is prohibited. Instead of reproducing, please provide the link to the original article or use the share buttons provided.