Do Bullion Prices Matter Anymore?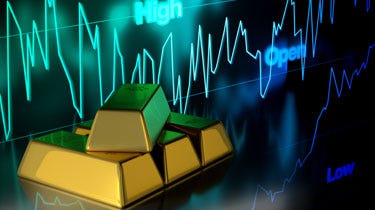 Bullion Prices and Numismatic Collectibles
For decades, bullion prices have had a profound impact on the prices of rare coins. I first witnessed this in 1979 when gold and silver prices exploded. Gold soared to around $850 per ounce and silver was around $50 per ounce, briefly. Rare coin prices which had been steady for several years exploded as well. Inflation was raging at the time and buyers were lining up for tangible investments.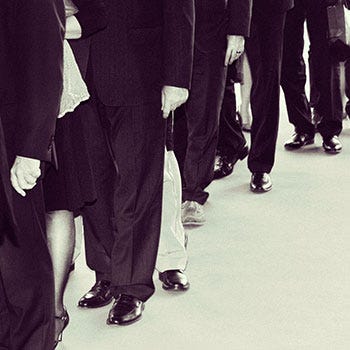 There was also a sort of gold rush going on as millions lined up at coin shops around the country to sell their gold and silver. This brief episode is one of the most interesting chapters in American numismatics. Overnight, coin dealers around the country were becoming millionaires. The average shop could barely keep pace with the hoards of people cashing in on the metals boom. You might wonder why this would have a profound impact on the price of rare coins at the time.

As coin dealers around the country were racking up record profits, most decided the best place to invest this new found wealth was something they knew about- rare coins! Coin dealers started bidding up prices for issues they thought would be a good investment. This was at a time well before the grading services had opened their doors and the best book available with numismatic information was the Redbook. Let's call this unsophisticated money looking for a place to go. Many choose exciting issues such as Proof Three Cent nickels. Gem proof examples of these coins reached $2,000 in 1980. Other popular issues were generic gold coins and Morgan silver dollars. The problem with this focused demand from newly rich coin dealers was the potential lack of demand if bullion prices fell and coin dealers ceased buying. After a short time, this scenario did take place and the carnage was deep and profound.
The End of the 1970's "Gold Rush"
Gold and silver prices crashed in the spring of 1980 and continued to slide for years to come. By 1982, silver was $3 per ounce and Proof Three cent Nickels were now trading for less than $200 each -- ouch! Many of the hard partying, rock star coin dealers were now broke. The thin layer of demand caused by coin dealers buying coins had disappeared. Clearly, bullion prices mattered a lot in the early 1980's. Over the next three decades, gold and silver prices fluctuated in a fairly narrow range. There were several spikes in rare coin prices, mostly due to some relationship to precious metals.

This began to change however around 10 to 15 years ago. The State Quarter program and the advent of the internet vastly grew the number of participants in coin collecting. Collectors were also the beneficiaries of an explosion of new research tools. Hundreds of books have been produced over the past couple of decades. In fact, with just a few clicks of your mouse, a plethora of recently born numismatic information is available to anyone. Fortunately, today's buyers are much more sophisticated and seem less easily influenced by the price of precious metals. Another important factor is the much diminished role of rare coin dealers in the market place. Twenty years ago, coin dealers would buy an average of around 80% of the coins sold in given auction. Today, the situation has reversed and 80% of the coins are usually purchased by collectors in a well-attended sale. This means the coins are much more evenly distributed and less likely to be sold at distress prices when gold or silver falls.

Rising metal prices do have an impact on rare coins as many investors who explore tangible assets by buying gold or silver discover rare coins. It's a short step from buying common date St. Gaudens double eagles to buying as many different dates as possible. Thousands of new collectors are created in this manner each year. Luckily, most of these new collectors do not dump their newly found hobby because gold drop in price. Some actually welcome the lower prices that result.

Gold and silver prices have dropped significantly is recent weeks. Just months ago, gold peaked around $1,800 and silver seemed headed for $50 per ounce, but lately, both have fallen significantly from these peak levels. Gold prices are around $1250 and silver seems stuck at around $20 per ounce. In the past, this kind of drop in metal prices would have put downward pressure on rare coin prices. Nothing could be further from the truth in the numismatic market place at the moment. Auction records are continuing to occur when great coins are offered. An example: A 1796 Bust Silver Dollar sold for over 1 million dollars last month! Attractive collector coins have not fallen in the least since metal prices peaked a few years ago. If anything, they continue to rise in spite of falling metal prices.

This can be attributed to the rising demand from well-heeled collectors and investors looking for places to invest money. With interest rates at all-time lows and many of the country's wealthiest individuals making record profits and income, rare coins continue to be attractive. As mentioned above, there are also record numbers of coin collectors in the world today and the limited, fixed supply of rare coins are in much demand. Some might wonder if the demand for rare coins will continue if gold and silver continue to fall. If gold drops below $1,000, there might be a temporary negative psychological impact, but for now, finding rare coins is the issue, not selling them. Of course, there is every hope that gold and silver will resume their climb again in the near future. This will repeat the cycle of new collectors and increased demand. Overall, precious metal prices might continue to be volatile, but the demand for rare coins seems as strong as ever and most likely will not be significantly affected by the metals market.