Johnny Cash and Elvis Would Be Ashamed!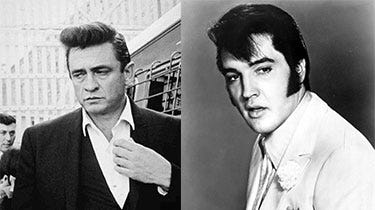 The state of Tennessee is home to many musical legends. From Graceland, to Nashville's famed "Music Row," there are arguably more guitar players per household in Tennessee than virtually any other state. So why would the official 2002 Tennessee State Quarter depict a large acoustic guitar which clearly shows the proper six strings at the top of its neck, but only five by the time the strings travel down the neck to join the body?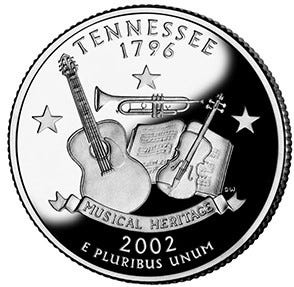 Well, upon its debut in January of 2002, musicians and sharp-eyed collectors quickly pointed out this error. Embarrassed mint officials tried to explain it away as "artistic license," but to this day, the 2002 Tennessee State Quarter remains the gift of choice for any musician who would appreciate this "impossible axe"!