"Secret" US Silver Eagles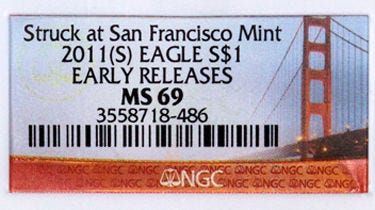 In 2011, Uncle Sam publicly cried 'Uncle' when the U.S. Mint admitted that it needed help keeping up with the record-smashing demand for its Silver Eagle dollars. The West Point Mint, which had exclusively struck these popular coins for the last decade, was simply too overwhelmed by the surge in public demand to keep up.
So, who did Uncle Sam turn for help? The prestigious U.S. Mint in San Francisco.
Starting in the end of May, the San Francisco Mint began to produce 2011 U.S. Silver Eagles to supplement the coins already being struck at West Point. But, because the uncirculated Silver Eagle traditionally does not feature any mintmark, the coins were not able to be distinguished from each other once they are distributed to the public. At first, it appeared that their secret would forever remain hidden.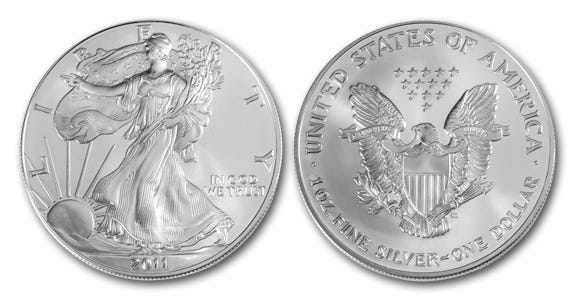 When the news broke, collectors went crazy! The opportunity to own the first U.S. Silver Eagle struck in San Francisco for over a decade was simply too exciting to ignore. But without a mintmark, how could these hot new coins ever be identified? The answer is brilliantly simple.
As each sealed 500-coin Treasury 'monster box' was shipped from San Francisco, it bore a security strap identifying the mint location. Numismatic Guaranty Corporation (NGC) has announced that it would certify those coins as coming from San Francisco, but only if they are submitted in the sealed Treasury boxes as indisputable proof of their exciting pedigree. What's more, if the sealed boxes submitted were from the first 30 days of production, the coins would also earn the added certification as Early Release!