Should I Buy Gold or Silver?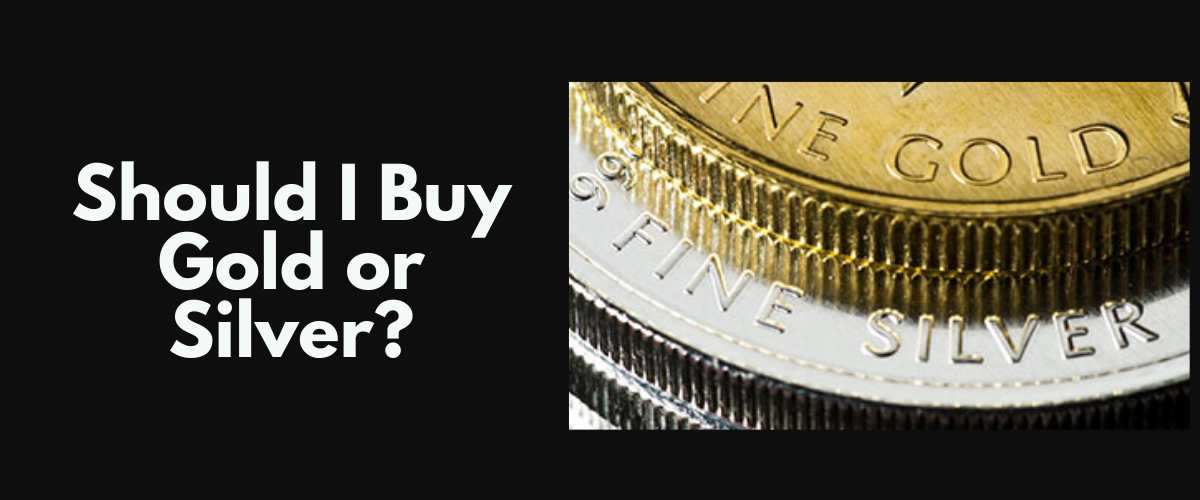 Traditionally, Gold and silver were the primary metals used for the production of coins. Gold and silver both have intrinsic value as precious metals, so coins struck in these metals were easily accepted in commerce.
United States Mint Silver and Gold Products
In the United States, the production of gold coins for circulation ended in 1933. The last .900 fine silver coins minted for circulation were struck in 1964, although .400 fine silver Half Dollars continued to be made for a few more years.
Today, the United States Mint makes silver and gold Commemorative Coins for the collector market, as well as silver and gold bullion coins for the investor market.
The choice between gold and silver can be difficult. Each has a rich history and can offer the collector or investor a great range of both vintage and modern coins. Most experts argue for a mix of both gold and silver, but the amount of each will depend on your budget and your personal preference. Silver prices have risen quite dramatically over the last few years. Silver remains readily available at a reasonable price, so silver coins are more accessible and offer a wider range of options than gold coins.
Gold is King
Overall, however, gold currently has several advantages over silver.
Gold prices recently reached historic highs, and gold coins have always been a good place to put your money. The Wall Street Journal on November 19, 2009, pointed out that the PCGS 3000 Index of rare coins has returned an annualized 11.3 percent since January 1970. Many of the most dramatic value increases have been in gold coins.
During the same period, the Dow Jones Industrial Average gained about 6.5 percent annually. To add to the appeal of gold, it's a very limited metal. Production of gold is actually declining, and the total supply of gold – including gold scrap – is also declining. At the same time, the global demand for gold is increasing, especially in China and India where millions of new collectors and investors are just starting to enter the market. This presents a great opportunity for future growth.
The central banks have traditionally been net sellers of gold, but the global demand has turned them into net buyers of gold since early 2009. This means the central banks are now competing with collectors and investors to purchase gold.
Popular Gold Coins
Fortunately, there are more options than ever for different types of gold coins to own. The most popular U.S. gold coins include the Saint Gaudens $20 gold coin minted from 1907-1932 and the Saint-Gaudens Indian Head $10 gold coin minted from 1907-1933. U.S. Gold Eaglesin high grades such as MS69 and MS70 are also enormously popular with collectors. The Gold Panda coins from China offer huge growth potential due to the booming gold market in Asia.
Ultimately, of course, each collector and investor must make a personal decision based on current needs and long-term goals.
Past performance is not an indicator of future performance. Facts and figures were deemed accurate as of December 2009.
Copyright 2020 GovMint. All Rights Reserved. GovMint.com does not sell coins and numismatics as investments, but rather as collectibles. Please review GovMint's Terms and Conditions, Terms of Use and Privacy Policy before using this website and prior to purchasing from GovMint. All website content is for reference use only and does not constitute investment, legal or financial advice. We encourage the sharing and linking of our information but reproduction of our news and articles without express permission is prohibited. Instead of reproducing, please provide the link to the original article or use the share buttons provided.