Should I Collect American or World Coins?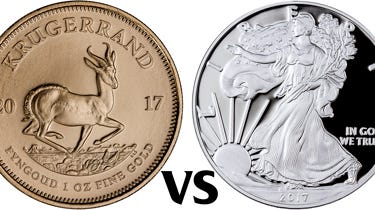 For generations, most coin collectors in the U.S. focused their energies on American issues. When I started collecting, world coins were a fringe specialty and most of the dealers were retired military many of whom had become interested in world coins while serving overseas.
Factors to Consider when Choosing Numismatics
Most of the great world coins were sold in the capitols of Europe. Information on world coins was in short supply when I began my numismatic journey. Most relied on standard catalogues with decidedly outdated information. For most American collectors, world coins were of little interest. Of course, this was before the term "globalization" had entered the dictionary. The advent of the Internet has also had a profound impact on the world of coin collecting.
The number of numismatists in the U.S. who focus on American coinage is far larger than those who collect world coins. Collecting American coins is a chance to own a tangible part of our history that goes back over 250 years. American coins are also easier to understand—you don't have to know a foreign language or culture to understand the symbolism.
Availability is another factor that comes into play when deciding what to collect. There are thousands of rare-coin dealers in the U.S., providing important access and liquidity to the market.
The U.S. Mint also plays an important role in American numismatics. Every year they introduce thousands of new collectors to the world of numismatics.
Why in the World Would You Collect World Coins?
As anyone who follows the news knows, the economies of many nations around the world have exploded in recent years. China, India, Brazil, and many others have seen a flood of business expansion and a rise in national wealth per capita.
When crude oil briefly spiked above $100in the early 21st century, Russia was awash in new wealth. Many newly minted Russian billionaires started collecting everything, including Russian coins. Prices exploded on many new issues.
China has also seen an incredible number of "newly rich" consumers. Chinese coins are now one of the hottest segments of the world rare coin market, especially the gold and silver Pandas.
For Americans, this creates opportunity. The major grading services have both recognized this fact and recently open offices overseas. The Professional Coin Grading Service (PCGS) has opened an office in Paris, France and the Numismatic Guaranty Corporation (NGC) will soon open an office in Hong Kong.
In conversations with the principals of both companies, they have indicated that the world coin market has enormous growth possibilities for their firms. The growth in world wealth is a trend that is sure to continue for the foreseeable future. Stock brokers use the term "emerging markets" to explain these phenomena. The same factors apply to the world of numismatics.
Another major factor that comes into play is the availability of information. The Internet has had a profound impact on the area of world coins. Now, collectors from every nation can shop the world for coins they need. This would have been nearly impossible 15 years ago.
Supply and Demand of World Numismatics
The demand for international coins will surely increase around the world, as citizens have more money and access to information about their favorite collectible. Most major rare coin companies now have sophisticated web sites and nearly every international mint offers their products online.
As with nearly every facet of the Internet, however, danger lurks. There are many fraudulent sellers and counterfeits are a constant issue. Dealing with someone you can trust is the best protection.
Both world coins and American coins have a lot to offer. Many GovMint.com customers collect both. Someone with a fine collection of U.S. silver dollars might have a family connection to Australia. The coins from other countries can be quite tempting.