Jeff Garret's Thoughts on Coin Conservation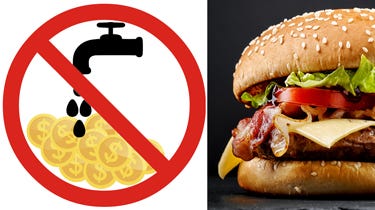 Several of my very good friends in Lexington, Kentucky are involved in the restaurant industry. One fellow was CEO of Long John Silvers and later Churches Fried Chicken. Another owns and operates two very successful, upscale eateries. Occasionally we discuss topics of health and menu selections in theirs and other restaurants around the country. Both have told me on separate occasions that they are constantly pressured to offer healthy selections on their menu. The public virtually demands it. Many state and local governments have even gone so far as to require calorie totals on menus. The irony, of course, is that most of these healthy alternatives do not sell! Remember the McLean Burger? One of my friends tells me that despite his offering of great salads, etc., his best seller is the bacon cheeseburger!

You might wonder what this has to do with coin collecting. Ask any collector if they want a cleaned coin. They will most assuredly say "no," in favor of original material. The facts, however, are similar to the situation illustrated above. Let's say I offer two Morgan silver dollars for sale of the exact same date, Mint mark, and grade and the only difference is that one is bright white and the other is lightly toned. The bright white example will sell five times faster than the original, lightly toned coin. Everyone wants original, bright white, uncleaned coins that are in many cases 150 years old. Some rare coins survive in this state of preservation, but not many. Dealers who have a coin conserved are, in most cases, giving the public what they want.
What is the Difference between Conservation and Doctoring?

Letters to the editor and message boards are filled with tirades on the issue of coin cleaning and the evils of conservation. Most of these rants are ill-informed and lacking in a grasp of the facts. Much has been written in recent months about "coin doctoring" and the controversy surrounding it. The PNG actually made an attempt to ban the practice. Much that has been written about the subject has been confusing and disturbing to the average collector. Let's examine the facts.
Coin conservation and coin doctoring are completely different. Coin conservation is the stabilization and removal of potentially harmful residue on the surface of a coin. Proper coin conservation is effectively "anti-doctoring."
Coin doctoring has been defined as adding a foreign substance to the surface of coin to enhance its appearance. This can be damaging in many ways. Understandably, nobody wants a coin that has been enhanced in this manner. This is why rare coin certification is so important.
NGC makes every effort to ensure that coins that have been enhanced are not graded. This subject is not new, and for over 20 years NGC has been a leader in protecting the integrity of their product.
Many years ago the subject of conservation and cleaning of rare coins was an unspoken secret in the rare coin industry. Everyone wanted bright white coins, and gave little thought to how they got that way. NGC brought the subject to forefront when they began to offer the service. They have worked hard in the last few years to educate the public about this complicated subject. NGC offers written material, information on its web site, and conducts seminars on grading and conservation. Coin conservation education is an ongoing process.
NGC Conserved Smithsonian Rarities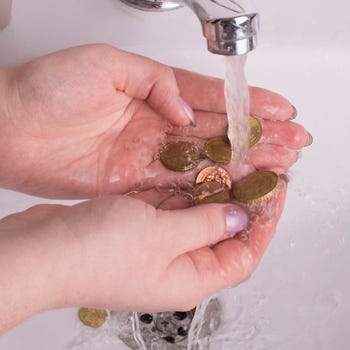 The Smithsonian Institution was faced with this learning curve a few years ago when its rare coin exhibit of over 40 years was taken down for storage and remounting. Surprisingly, museum standards of 40 years ago were to attach coins in an exhibit by placing a substantial wad of wax to the reverse and sticking the coins on the wall. This was done to even the most extreme rarities in the collection, including the 1849 and 1933 Double Eagles! Smithsonian curators and conservators had little or no knowledge about the subject of restoring rare coins, so the museum reached out to NGC for expertise.

Experts at the Smithsonian studied the methods of conservation utilized by NGC for many months before giving approval. It's not every day that a $10,000,000 coin is conserved. The wax and other contaminates were removed from the 1849 and 1933 Double Eagles. Other great rarities in the National Collection have had wax removed as well. Later, the coins were encased in a special NGC museum holder to prevent future mishandling. Today, 200-300 of the greatest U.S. coins in the Smithsonian have been put into NGC holders. Hopefully, sometime in the future, other coins, including world rarities, will be protected from potential mishandling as well.
Coin Conservation Preserves Numismatic History

Although coin conservation can sometimes be misunderstood, if utilized properly, it greatly enhances the value of a rare coin. If you think about it, it the removal of foreign materials or toning actually bring the coins closer to their original condition! The next time you consider that blazing white gem, think about how that coin came to be that way. Then go have a bacon cheeseburger!!