2019 Kilo Silver Panda Cube

150 years ago, the Western World first discovered the Giant Panda. First issued in 1982, Chinese panda coins have become the gold standard of the precious metal coins produced by China Mint – creating a dynasty the likes of which the numismatic world has never seen.

Now, in 2019, you can take home the greatest Panda creation of all time — the world's first-ever Kilo Silver Panda Cube!
The West's Discovery of the Panda—March 11, 1869
It may be hard to believe, but the Western World only learned of the Panda's existence 150 years ago!

In the latter half of the 1800s, French missionary Armand David was traveling the East, spreading the Gospel and finding new wild animals he could bring back for display in a French natural history museum.
During his three journeys through China, he recorded 200 species of wild animals. Sixty-three of those animals were unknown to the Western World, including the golden snub-nosed monkey, the Chinese giant salamander and the Chinese takin.
His greatest discovery, however, came when he secured a Panda skin from a local hunter on March 11, 1869. The 150th anniversary of this incredible discovery takes place in 2019.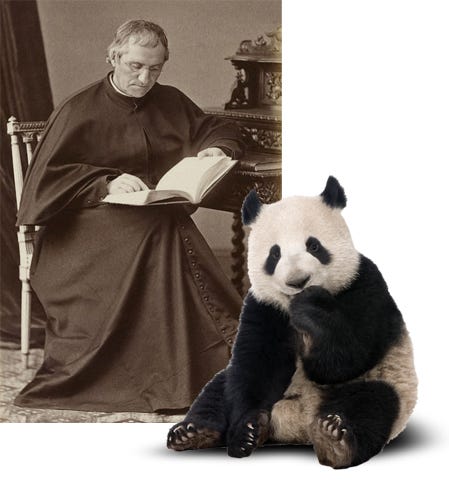 A Special Anniversary
Ever since its introduction in 1982, China's Panda coin series has been a favorite of collectors around the world, with each year bringing a new, one-year-only Panda design paired with an image of the Temple of Heaven.

Now, in 2019, China has struck a numismatic first to celebrate the 150th anniversary of the West's introduction to the Panda: the world's first-ever Kilo Silver Panda Commemorative Cube!
Using state-of-the-art technology, the mint created a six-piece die setup which could bring equal pressure to all six sides of a kilo silver cube. After using multiple strikes to ensure crisp, sharp designs, the artisans at the Mint then used an all-new antiquing process to add additional depth and detail while also making the cube safe to hold without risking damage to its intricate surfaces.
But no numismatic first would be complete without all-new designs.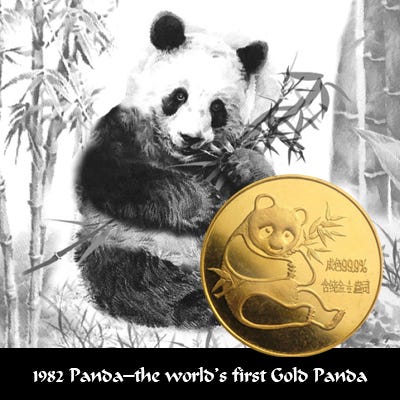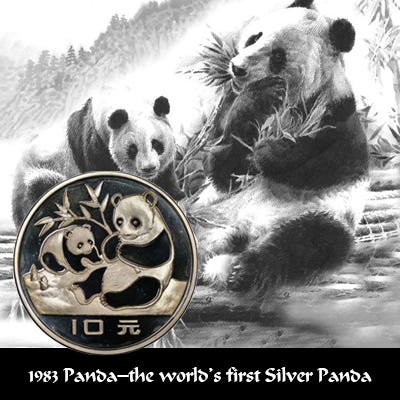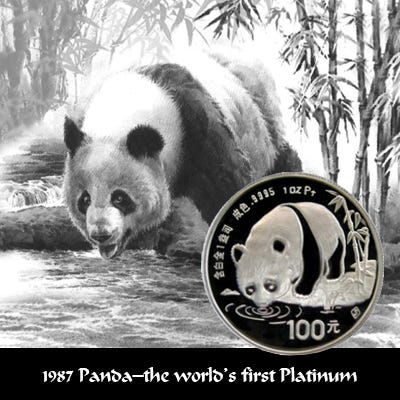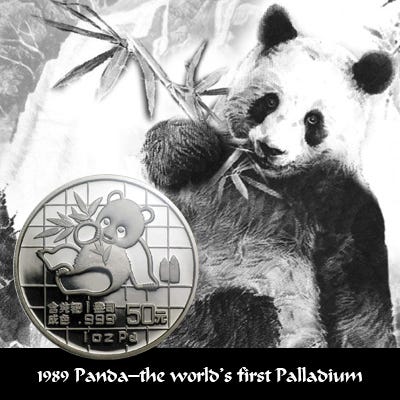 Re-Imagining China's Most Historic Panda Designs
A "first" of this magnitude could only be made more impressive by using designs from other Panda "firsts." And that's just what the Mint has been done!

Thanks to today's modern striking technology, the artists at the mint were able to strike beautifully re-imagined and fully realized interpretations of some of China's biggest "firsts." Designs gracing the first-ever China Kilo Silver Panda Cube include updated versions of the following one-year-only China Panda reverse designs.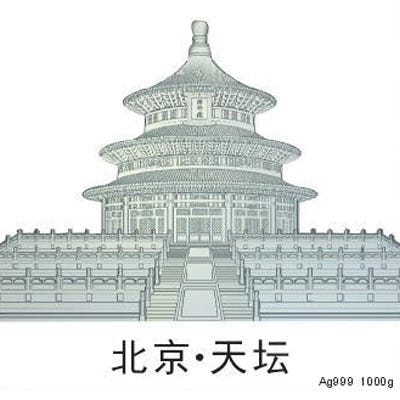 Each re-imagined design is struck in incredible detail, bringing new life to some of history's most sought-after Panda designs. The reverse also features a design that has remained constant throughout the entire China Panda series—the Temple of Heaven.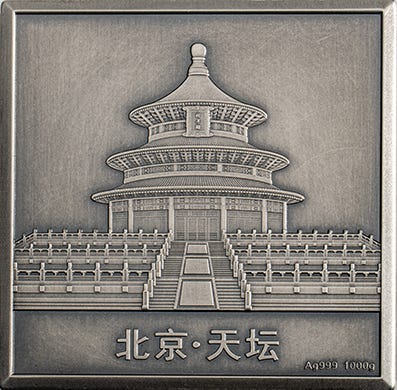 All-New 150th Anniversary Obverse Design by 2019 China Panda Designer Tong Fang
Created by renowned numismatic artist Tong Fang, the obverse of the 2019 Silver Kilo Panda Cube honors the 150th anniversary of the West's discovery of the beloved animal. In the foreground, a Panda smiles out at the viewer while sitting in a relaxed pose. The background displays an homage to the missionary exploration that led to Armand David's first encounter with a Panda.

Ms. Tong is renowned in numismatic circles for her Chinese coinage designs, including:
• "80th Anniversary of the Victory of Long March of the Chinese Red Army"
• The 8g gold and 30g silver for the coin program "The Ancient Chinese Playwright Tang Xianzu"
• "40th Anniversary of China's Reform and Opening up"
• 2019 China Gold and Silver Panda Series
Ms. Tong has also been chosen to design the one-year-only Panda reverses for the upcoming 2021, 2023 and 2027 releases.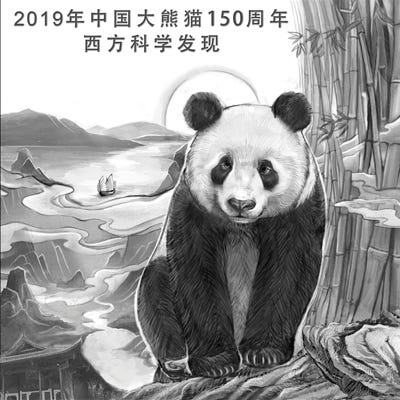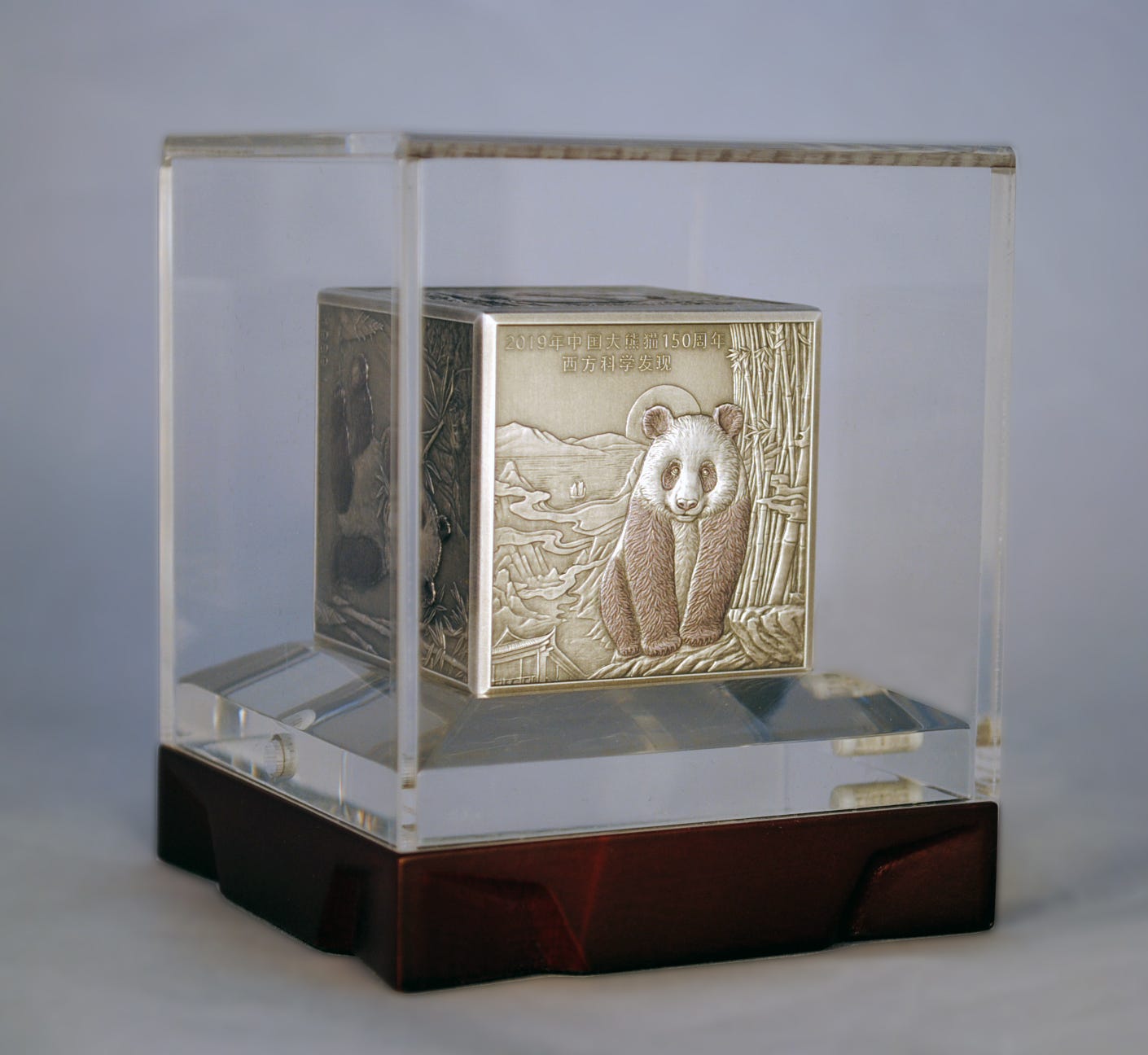 Struck in a Full Kilogram of 99.9% Fine Silver
Each 2019 China Kilo Silver Panda 150th Anniversary Cube contains 1,000 grams, or one kilogram (32.15 ounces) of pure silver, struck in 99.9% fineness.
Museum-Worthy Display Case and Hand-Signed Letter
While the all-new antiquing process provides a new level of protection, allowing you to handle this kilo silver cube without a protective capsule, you still can't be too careful with a release of such historic importance. That's why each silver panda cube will come with a deluxe display case designed to allow viewing from nearly every direction, as well as a white cotton glove for those wishing to take additional care while handling their latest acquisition.
In addition, you will also receive an individually numbered certificate of authenticity from the Mint, a booklet detailing the story behind this gorgeous silver panda cube, and a personal letter written and hand-signed by Tong Fang, designer of the 2019 Gold and Silver Panda series as well as the all-new obverse of the 2019 China Kilo Silver Panda 150th Anniversary Cube. As the letter was originally written in Chinese, an English translation will also be included.
Limited "Lucky" Mintage
This historic release is limited to just 888 pieces worldwide. The number 8 is considered lucky in Chinese culture—and the more 8's, the greater the luck!
With the incredible success of the 2017 Silver Panda Sphere, anniversary and limited edition issues around the panda series have been best sellers and collected worldwide, the first-ever 2019 Silver Panda Cube is sure to be a quick sell-out. Don't wait for this limited-edition, history-making Kilo Silver Panda to disappear into the history books. Hurry and secure yours now!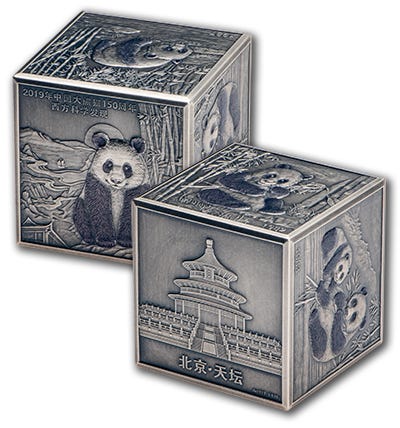 2019 Kilo Silver Panda 150th Anniversary Commemorative Cube
World's

First-Ever

China Kilo Silver Cube
150th Anniversary of the West's Discovery of the Panda
One Kilogram (32.15 Ounces) of Pure Silver
99.9% Fineness
Four Updated Panda Designs
All New Tong Fang Obverse
All-New Antiqued Finish
Deluxe Display Case with White Cotton Glove
Actual Size 45.67 x 45.67 x 45.67 mm
"Lucky" Limited Mintage of 888 Pieces
In 1869, the West first discovered the Giant Panda. Now, 150 years later, the West is being introduced to China's greatest Silver Panda creation—the 2019 Kilo Silver Panda 150th Anniversary Commemorative Cube. There's simply nothing else like it in Silver Panda history. Become a part of this historic celebration and secure yours now!
Call 888-870-6339 now!