2018 Mythical Dragons
Two Nations, Two Dragons,One Beautiful Design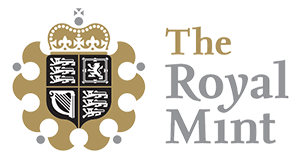 A First for the Royal Mint
This release marks the first time ever that the Royal Mint has released a British coin featuring a Chinese dragon! Designed by Royal Mint artist Timothy Noad, the 2018 Mythical Dragons Proofs represent the opposing interpretations of the dragon as balancing sides of the Yin and Yang. The top half of the proof presents a traditional Eastern dragon, its scaled body long and snake-like. The bottom half presents the Welsh dragon, looking over its winged shoulders at its Eastern counterpart.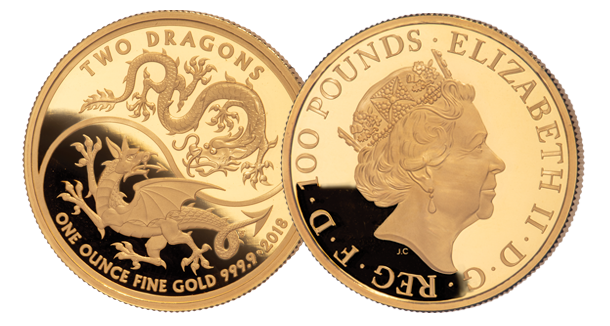 High Purity, Proof Condition
Certified by NGC, Sealed with an Exclusive Label
Each Mythical Two Dragons Proof comes certified by Numismatic Guaranty Corporation (NGC). A limited number are even available certified as First Day of Issue (FDI).
Each NGC-certified coin will arrive sealed in a protective black-core display holder featuring an exclusive Big Ben label.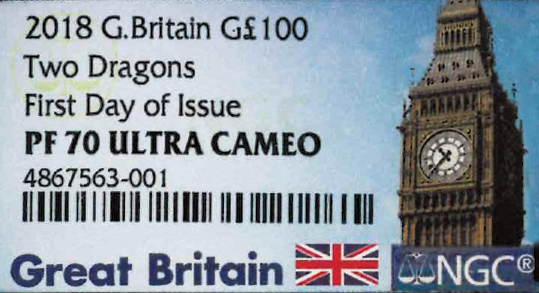 U.S. Exclusive, Limited-Edition Release
We are proud to have been named the exclusive U.S. distributor for the 2018 Mythical Dragons Proofs. The mintages for this release is extremely limited, with only 300 One-Ounce Gold Mythical Dragons Proofs struck, fewer made available to the U.S. Market, and an even smaller number available certified by NGC as First Day of Issue.
Don't miss out on the first-ever Royal Mint British coin to feature a Chinese dragon—secure your 2018 Mythical Dragons Proofs today!
Call 888-870-6339