THE BASICS OF COIN COLLECTING
.
From learning about a coin's history to growing a collection full of releases with desirable grades and designations, numismatics is an enriching hobby for precious metal enthusiasts and history buffs alike!
Discover the history behind coin collecting and learn about common coin terminology, the benefits of owning certified coins, and ways to become involved in your coin community!
---
WHAT IS NUMISMATICS?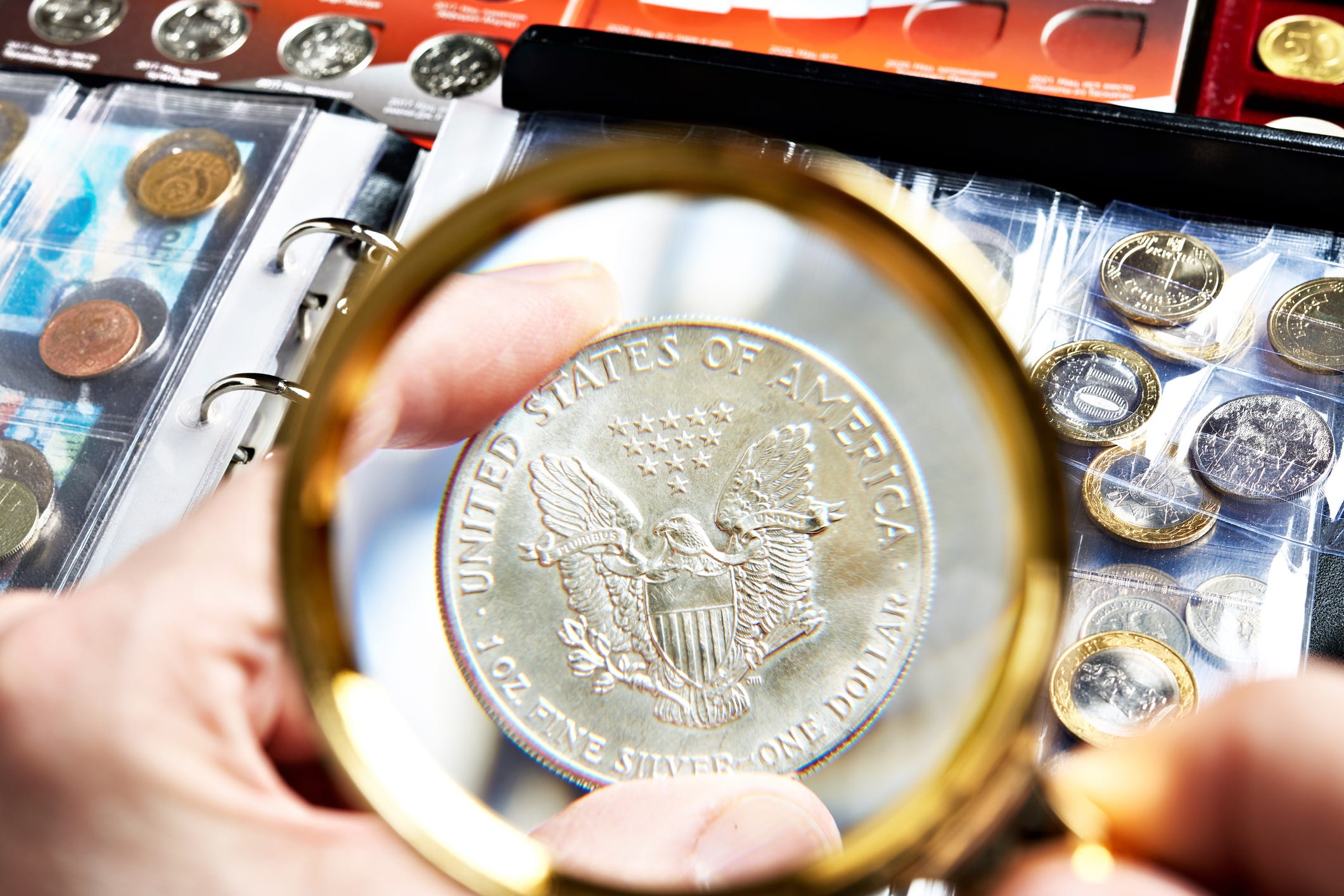 Learning the language of this fascinating hobby can oftentimes be overwhelming for those newly entering the world of numismatics.
Before you start this exciting journey, there is one word you should become familiar with: numismatics. According to the Merriam-Webster Dictionary, numismatics is "the study or collection of coins, tokens, and paper money and sometimes related objects (such as medals)."
Numismatics is important for understanding the history and value of coins from around the world and serves as a bridge to a bygone era.
---
COIN TERMINOLOGY
Authentication: The act of a numismatic expert determining the original and genuine value of a coin.
Bullion: An object or coin composed of a precious metal (such as platinum, gold, and silver) whose value is primarily determined by purity and weight.
Business Strike: A common strike used for the intent of entering circulation in commerce.
Cameo: A coin, typically a Proof strike, with a frosted relief (the raised design) and a mirrorlike field (background).
Certified Coin: A coin that has been authenticated and graded by a professional third-party grading service.
Circulated: A coin that is no longer in its mint state condition (uncirculated) and has entered the channels of commerce.
Commemorative: A coin's design that pays tribute to a place, person, or historical event.
Device: The main design feature of the coin, e.g. an effigy or a heraldic eagle
Exonumia: Non-monetary objects, such as medals and tokens.
Field: The flat background of a coin that has not been raised from the striking process.
Fineness: The purity and weight of a precious metal, such as silver and gold, usually expressed as parts per thousand.
Grade: The certified condition of a coin that determines its relative value. See "NGC" and "PCGS"

Holder: A tool utilized to store and display precious metal items.

Incuse: The design of the coin is impressed into the coin rather than being raised on the coin's surface.

Inscription: The lettering stamped on the obverse or reverse of a coin.

Matte Proof: A proof coin consisting of a granular surface giving the appearance of an etched surface.

Mint: The facility used for producing a coin.

Mintage: The number of coins issued by a mint for a specific type of coin and time period.

Mint Mark: A symbol or letter used to represent the mint in which the coin was produced.

Mint State: The preservation of a coin signifying the same condition as its original state when received from the mint (uncirculated).
Numismatics: The study or collection of medals, coins, paper money, tokens, and similar objects.

Obverse: The "heads" or front side of the coin.

Planchet: A piece of metal (blank) with raised rims that has not yet been struck by the coin dies.

Proof: Coins struck multiple times with polished dies, giving it a mirrorlike appearance.

Proof-like: A business strike coin with mirrorlike fields similar to a proof strike.

Relief: The raised part of the coin's design (opposite of incuse).

Restrike: A coin struck from original dies at a later date.

Reverse: The "tails" or backside of a coin.
Relief: The part of the coin design projecting outwards from the coin's surface.

Restrike: A coin struck with original dies after the mintage of the original coin.

Reverse: The "tails" or backside of a coin.

Series: Coins with specific denominations and designs released annually from the Mint of origin, e.g., American Silver Eagles 1986-present.

Slab: A sonically sealed acrylic casing used by professionals at third-party grading services to carefully house authentic coins.

Spot Price: The current market price given to an asset for immediate exchange, such as silver, gold, and platinum.

Strike: The act of forcefully stamping a design into a planchet to create a coin.

Uncirculated: The condition of a coin that has never been in circulation for commerce and is without any wear or damage from being in circulation.
---
HISTORY OF COIN COLLECTING
Coin collecting has been around since the seventeenth century B.C. and was once known as the "hobby of Kings" as a way to show one's wealth and royalty. When Greek and Roman Emperors wanted to get their name out to the citizens of the world to announce their leadership, there were no papers, television, or the internet. They used coins with their bust on it to remind the masses who their leader was.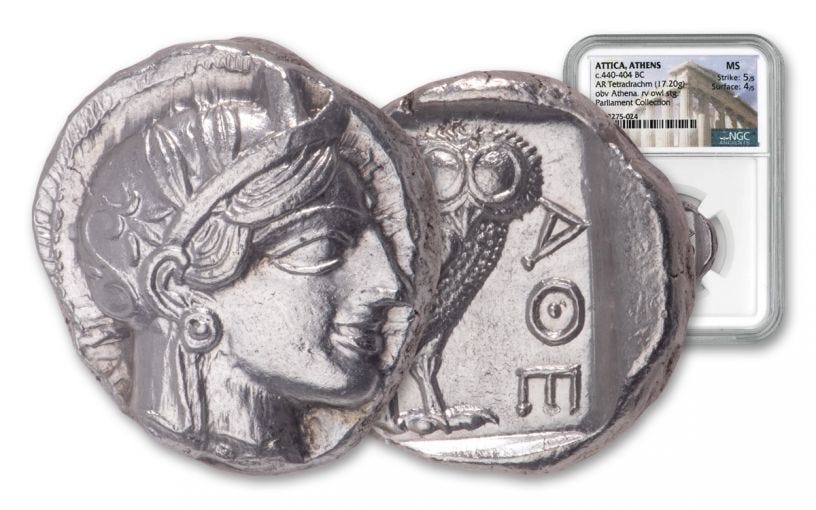 Since then, numismatics has come a long way. Coins are now machine-made and mints around the world are able to develop coins with extraordinary designs and features, such as superhero coins, light up and glow in the dark coins, and everything in-between. From the United States to China, Africa, and the Fiji Islands, coin collecting has become worldwide.
One of the prerequisites of numismatics is to have an interest in history. Coins are physical remnants of past eras. Imagine having a Morgan Silver Dollar from the 1880s that one of your ancestors may have used to buy provisions at the general store or imagine buying an uncirculated gold coin that was passed down from generation to generation.
Explore the "hobby of Kings," hold history in your hands, and enjoy the treasures that numismatics has to offer!
---
PARTS OF A COIN
Did you know there are 14 major parts of a coin? Watch the video below to learn more about the basic parts of a coin!
---
---
ENHANCING YOUR COLLECTION
Although once considered the "hobby of Kings," coin collecting has evolved into a hobby everyone can afford and enjoy!
It wasn't until the 1800s when only a few terms were used to describe a coin's condition. It wasn't until 1949 when Dr. William H. Sheldon created the 70-point grading scale to describe a coin's physical condition, where a coin in perfect "70" condition was considered the most valuable and pristine condition to receive. The Sheldon Grading scale has become an industry-standard and practiced by third-party grading companies around the world.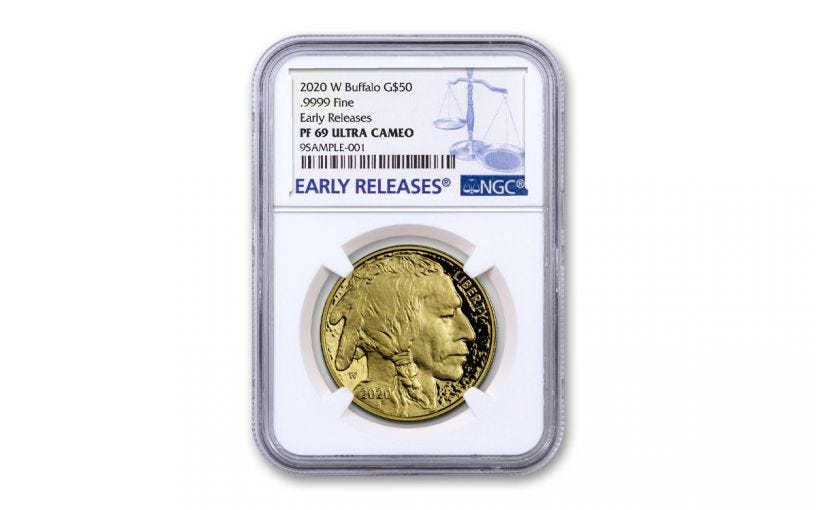 Now, collectors and precious metal enthusiasts have the ability to acquire professionally certified coins from top-tiered grading services, such as Numismatic Guaranty Corporation (NGC) and Professional Coin Grading Service (PCGS). These third-party grading companies determine a coin's physical condition and provide protection and personalization through the use of labels and sonically sealed holders.
For those seeking to enhance their collections, GovMint.com offers a variety of certified coins graded by the professionals at top-tiered grading services, such as NGC and PCGS.
---
COIN FAQ
This section will include how to care for your coin: tools, handling, storing, cleaning, etc.
---
JOIN A THRIVING COMMUNITY
To stay updated on all things coins, join our social media platforms! Here you will be able to interact with our community of numismatic enthusiasts and get the latest scoop on special offers and new releases. If you're lucky, you might even find yourself entering one of our giveaway competitions!
The American Numismatic Association (ANA) is another great way to stay up-to-speed in the world of numismatics. The ANA is a nonprofit organization dedicated to the education and expansion of numismatic knowledge and to further provide the tools and resources needed for this fascinating hobby. From educational videos and articles to news and events, the ANA offers great knowledge to collectors and precious metal enthusiasts alike!
Expand your numismatic horizons, today!