Special Call-in Only Offer: 800-941-7267 Mention Offer Code: GE2802
In 1986, President Ronald Reagan authorized the creation of America's first silver bullion coin—the American Silver Eagle. Surprisingly, this new American dollar—struck in one ounce of 99.9% pure silver—has become America's most collected coin over its 32-year history.
No one could have foreseen this, as the Silver Eagle was only designed to satisfy those wishing to own pure silver. But thanks to its beautiful historic Walking Liberty obverse, paired with a reverse design by modern numismatic legend John Mercanti, buyers just can't get enough of this shining U.S. Silver Dollar.
Call 800-941-7267 – Mention Offer Code: GE2802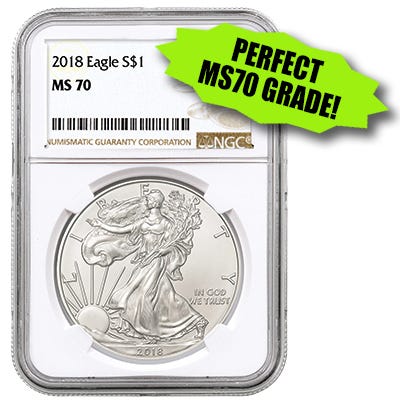 Certified by NGC as a perfect MS70
For true collectors, a Brilliant Uncirculated (BU) coin simply isn't good enough. Instead, they seek out coins certified as being at or near the top of the 70-point coin grading scale. Coins in Mint State-70 (MS70) condition, for example, are flawless under 5x magnification.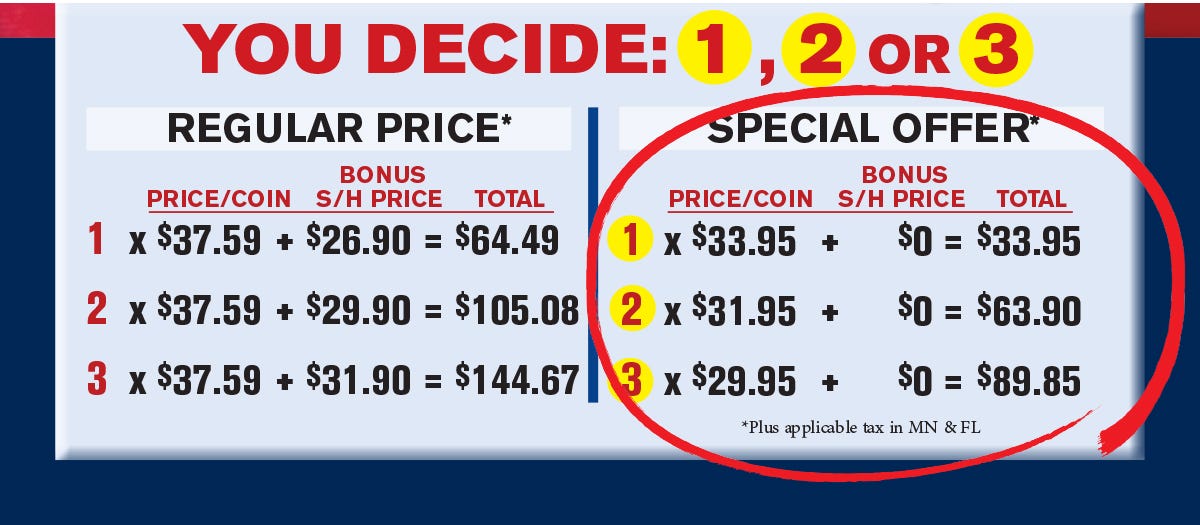 Bonus Mystery Gift:
This Mystery Gift is linked to American history—specifically, one of our most significant events—but you'll just have to wait and see what it is. Valued at $19.95!

Currently selling for $37.59, you can now secure up to 3 of these coveted coins for as low as $29.95 & receive a BONUS mystery gift + FREE SHIPPING! Remember to get this special low price + the mystery gift you must call 800-941-7267. Mention Offer Code: GE2802
Offer ends Monday, February 25th, 2019