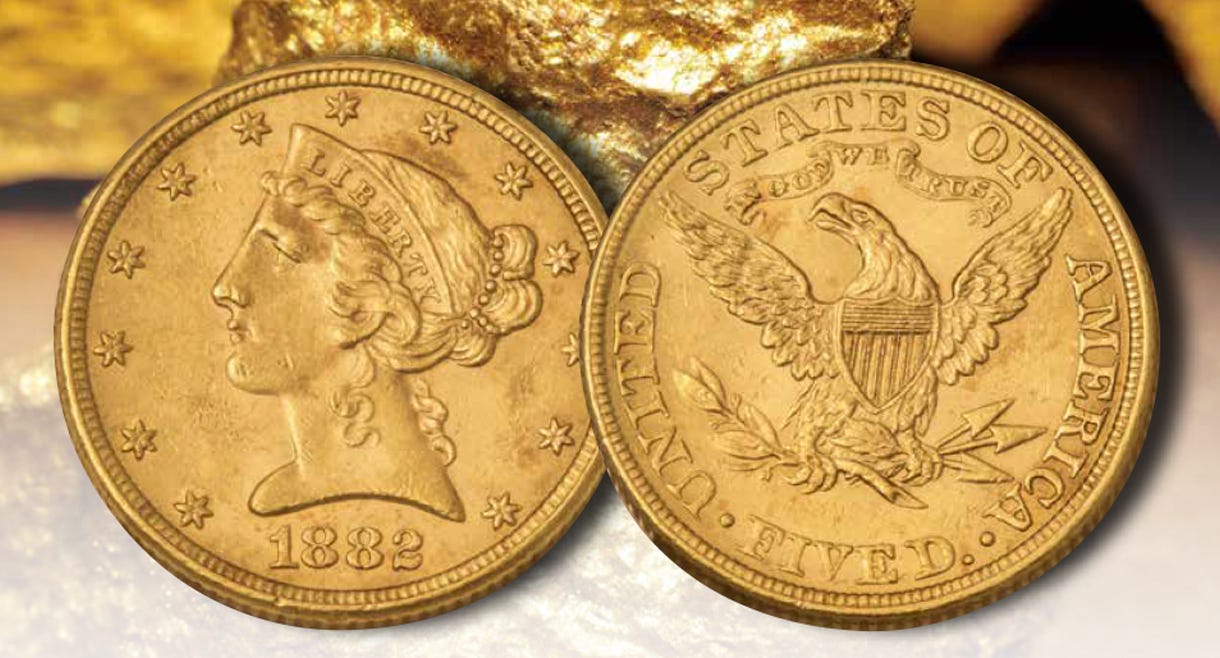 Own the Coin of the Rockefellers, Carnegies and Tiffanys
What's the first image that comes into your mind when you think of wealth and prosperity? For many of us, it's tall, shining stacks of gold. For families like the Rockefellers, Carnegies and Tiffany's that gold took the form of these $5 U.S. Gold Liberties, struck by the U.S. Mint in 90% pure American gold.
They circulated widely in the late 19th and early 20th centuries, but then tragedy struck. President Franklin Roosevelt made private gold ownership illegal in 1933, and millions of these beautiful, golden pieces of U.S. history were recalled and melted down into the gold bars now housed in Fort Knox. It's estimated that less than 10% of all vintage U.S. gold coins still survive.
As a way to introduce you to GovMint.com, I'd like to help bring these coins to your collection. How does that sound, Mr. Rockefeller?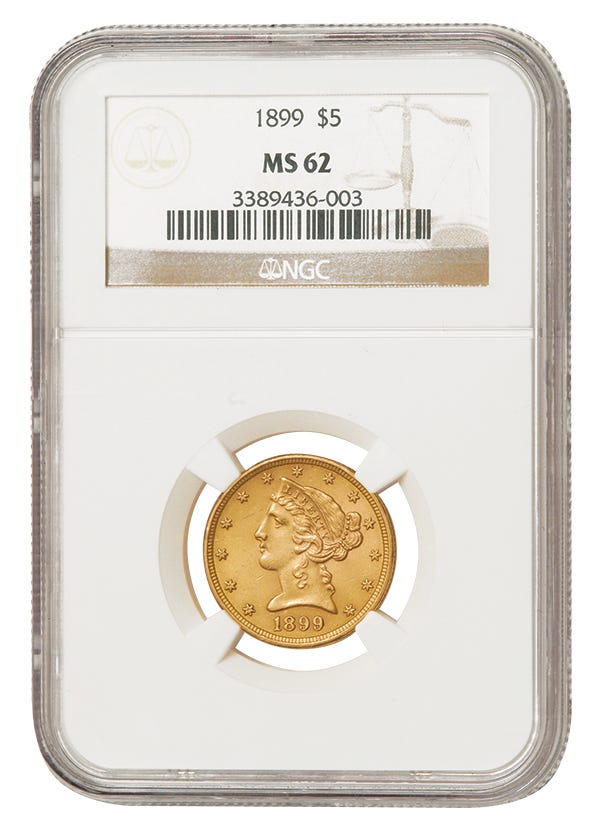 Timeless American Treasure
The classic U.S. $5 Gold Liberty coin weighs 8.359 grams with 90% gold. That's nearly a quarter ounce (.2419 Troy ounces) of pure gold. It features Lady Liberty with her hair in a tight bun, a few loose strands curling along her neck. She wears a golden coronet on her head, its face bearing the word "Liberty." Surrounding her are 13 stars and the historic coin's date of issue.
The reverse, or back of the coin, displays a proud bald eagle with its wings spread wide, the stars and stripes showing proudly as a shield design on its breast. Look closely, and you'll see that the eagle is grasping both arrows and an olive branch in its talons. This symbolizes the American ideal of peace, but a willingness to fight for it if needed. The reverse also displays the nation of and $5 legal-tender value, presented as "Five D." issue.
One of America's Finest Sequels
As beautiful as this coin is, it's not actually the first of its kind. This coin is known as a "Type II" Gold Liberty, as it includes a very important element not found in the first Gold Liberty coins struck from 1838 until 1865: the words "In God We Trust"—the official motto of the United States of America. Added the year the Civil War ended, these famous words were perhaps intended to help heal the national divide—a hand-held, traveling reminder that whatever their political beliefs, Americans could all put their faith in the same creator.
"Real Money"
Throughout the 19th century, the United States was on the gold standard, a system by which all currency is defined in terms of gold. So though silver coins circulated widely with high intrinsic value, only gold coins like the $5 Gold Liberty were "real money." As a result, these coins were constantly on the move—first between the U.S. Mint and banks around the nation, and then as a way to transfer wealth from bank to bank.
Once the great depression hit in the 1930s, America would move to abandon the gold standard. But authentic gold pieces have never lost their appeal, and are continued to be coveted by collectors and investors around the world.

Why Vintage Gold?
There are a number of reasons why many savvy buyers choose vintage U.S. gold coins over modern bullion issues. With each passing year, demand for vintage gold continues to escalate as collectors and investors scramble to scoop up these coins for their 90% pure gold content and increasing scarcity.
Increasing this demand is the added collector value that comes from a vintage coin being certified as both authentic and in quality collector condition. These coins have historic and numismatic value that bullion gold simply cannot match, making vintage gold a much more enticing opportunity.
Certified Collector Quality
The $5 Gold Liberty coin I'm offering to you today is not only available at an incredible price, but has been hand-selected just for this offer. I want you to have a beautiful collector-grade coin in your collection, which is why this coin comes professionally certified and graded as Mint State-62 (MS62) condition.
To inspect and grade this coin, I leveraged the expertise of one of the world's most respected independent third-party grading services: Numismatic Guaranty Corporation (NGC) or Professional Coin Grading Service (PCGS). Your coin's grading service will vary, but its quality will not.
1866-1907 $5 Gold Liberty
8.359 grams with 90% U.S. Gold (nearly a quarter ounce, .2419 Troy ounces, of pure gold)
Struck More Than 100 Years Ago
Historic Liberty Design
Certified by NGC or PCGS as Mint State-62 (MS62)
22.5 mm Diameter
Fewer than 10% of Vintage U.S. Gold Remains
Special Price of Just $529
Limit 3 Per Customer
Date our Choice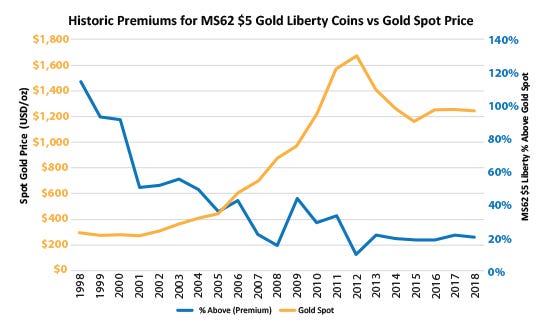 As the spot price of gold has risen (the gold line), the premium (the blue line) for NGC MS62 $5 Gold Liberties has fallen, creating an excellent opportunity for buyers of vintage U.S. gold.
Better Than Bullion
Consider the advantages this vintage U.S. gold coin has over modern gold bullion. Unlike a modern coin, this 1866-1907 $5 Gold Liberty has a history that stretches back or more than a century, carrying with it untold stories of wealth gained and loss. Who knows -it could have sat in Edison's pocket as he announced the first incandescent light bulb, or in John D. Rockefeller's hand as he pondered what to do next with his fortune. It may have sat in the back pocket of the very first pair of blue jeans in 1873, bet on the first Kentucky Derby in 1875, or helped pay for supplies in the Spanish-American War. With modern coins, there's simply no mystery for you to enjoy.
And what about scarcity? To hold in your hands a part of the magnificent 10% of vintage U.S. gold that has survived over the years is a feeling you can't get from holding a modern U.S. gold coin struck in the millions each year.
Another great reason to secure these vintage U.S. gold coins, and secure them now, is that premiums for these coins are at a historic low over the cost of their precious metal content alone. Just look at the chart above—as you can see, now is the time to secure vintage U.S. gold coins.
Lastly, demand for vintage U.S. gold is far more competitive than for modern raw bullion. The added collector value and scarcity make them true collector's items, and coins in MS62 collector grade are highly coveted.
An Opportunity You Can't Afford to Miss
In today's collector market, the price for vintage gold coins like these—each containing nearly a quarter-ounce (.2419 Troy ounces) of pure American gold—is currently selling elsewhere for $650.

Luckily, I've reserved your place at the head of the line, and am pleased to say that I've managed to reduce the price of this coin to just $529!
Why such a great deal? As I said at the start, it's just my way of introducing you to Govmint.com.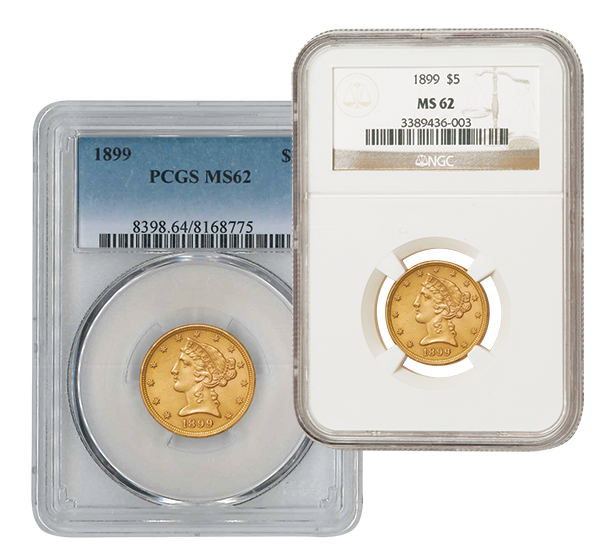 Your coin will arrive graded by NGC or PCGS as Mint State-62 (MS62) condition, sealed in a protective display holder to allow for full examination without risking damage to the coin's historic provenance.
But don't delay—the U.S. Mint has estimated that the number of American coin collectors to be as high as 140 million. And while this deal is being offered only to a select few, that won't stop the rest from trying to get their hands on these beautiful vintage U.S. gold coins. The scarcity of vintage U.S. gold and my limited supply could mean a total sell-out from our vaults.
Don't let this incredible offer pass you by. Call 1-888-201-7056 immediately or risk missing out!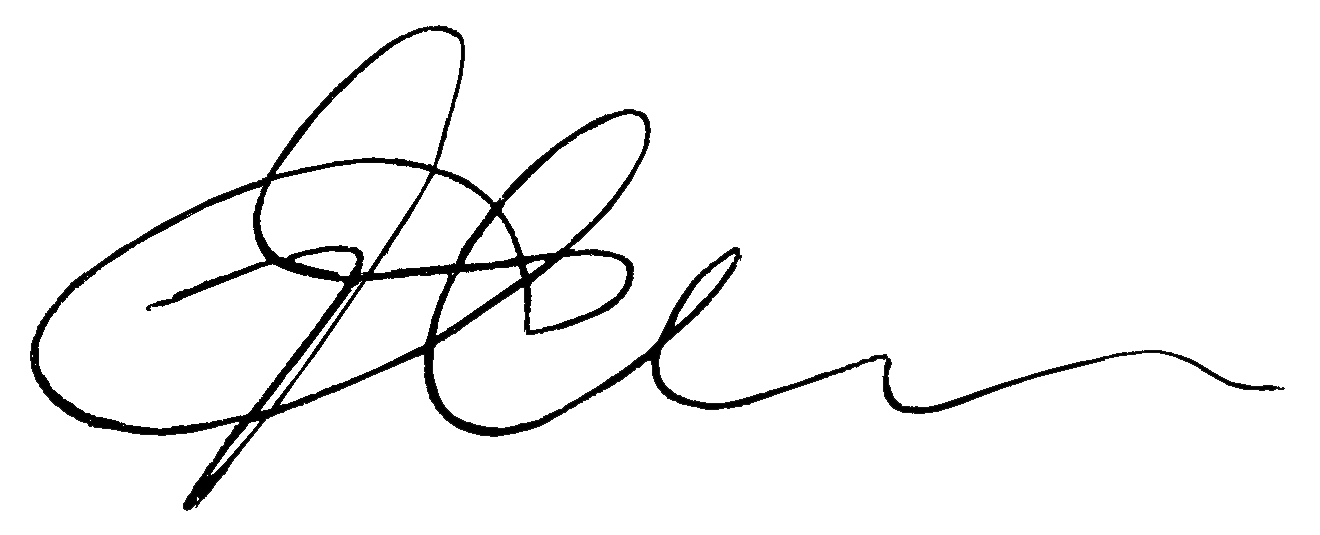 President, CEO, Govmint.com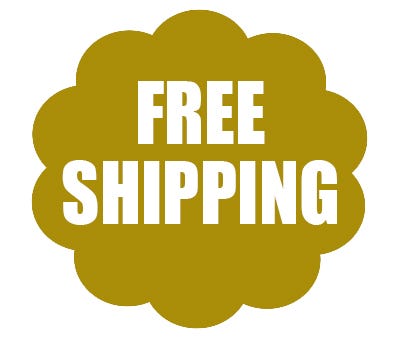 P.S. A friendly reminder: when our supply of $5 Gold Liberty coins is gone, it's gone! Your satisfaction is assured by our 30-day satisfaction guarantee, so don't wait another moment—call now!
Call Today 1-888-201-7056
ONLY 26 AVAILABLE