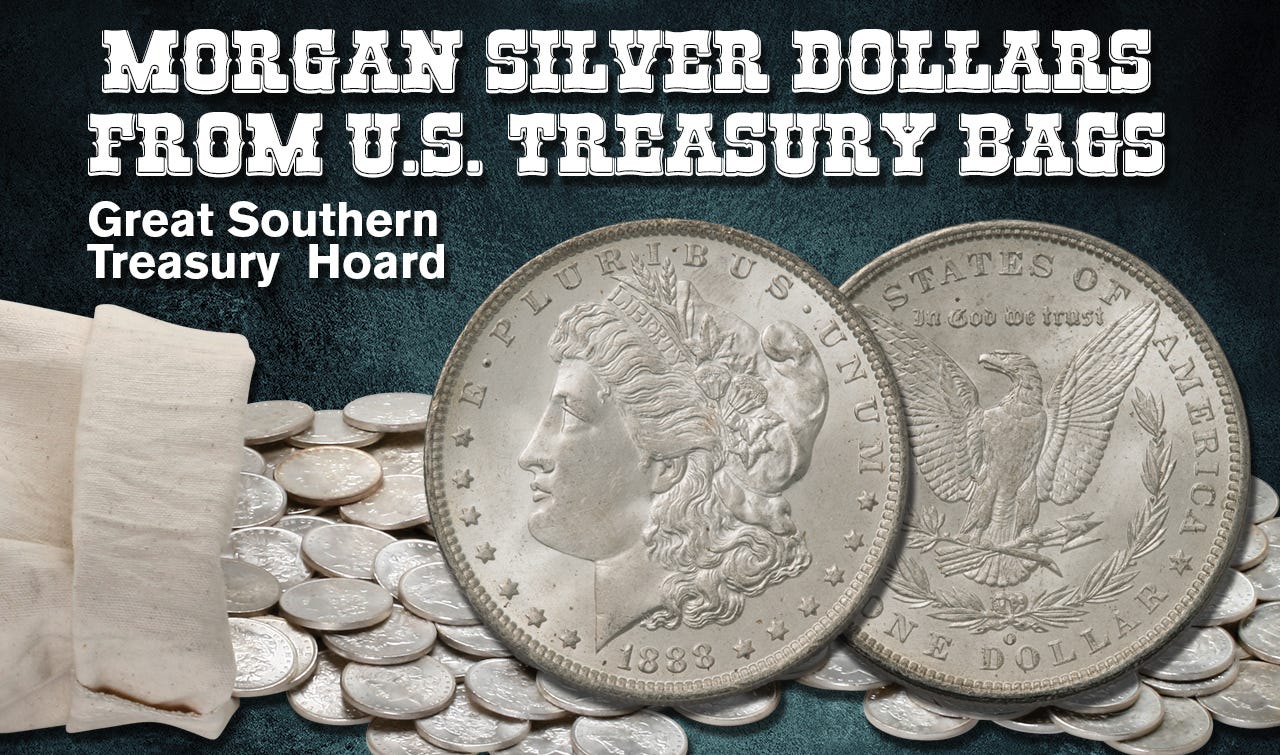 The Great Southern Treasury Hoard
Finding a secret hoard of Morgan Silver Dollars doesn't happen very often, but when it does the ripple effect of such a find causes a monumental shift in the numismatic world where collectors are hungry to devour any new discovery. For such hoards to exist, someone would have had to purchase these coins and then miraculously leave them untouched for 50 years or more.
The Great Southern Treasury Hoard consists of 13,000 vintage U.S. Morgan Silver Dollars—a collection amassed by one single man bent on stockpiling cold hard currency as a hedge against financial ruin.
A discovery of this size is nothing short of incredible. But where did these coins come from, and how did they last so long without being sorted?
Origin of a Fabulous Hoard
To survive the Great Depression people learned to stretch every available resource. When clothing could no longer be handed down to another child, it was used for patches and quilts. Appliances and used pieces of machinery were saved in case some part could be used to fix another one. Children raised in this era faced an upbringing few youngsters experienced in this country before or since.
For one such youngster, the experience left an indelible mark on his psyche. In addition to being an unwilling participant in America's worst economic crisis, he also suffered from diabetes, an illness that in the 1930s and '40s was tantamount to a death sentence. Somehow the boy not only survived but became a physician. As he grew older, the fear of another financial catastrophe never left his mind. To avoid future calamity, he amassed an enormous collection of Morgan Silver Dollars.
The man passed on the lessons he learned in life to his family, and they, too, felt strongly about owning precious metal. When he passed away a few years ago, his family decided to honor his legacy by selling the coins and using the money earned from his foresight to purchase gold.
Sifting Through Silver
Once sold, a team of experts carefully sifted through the nearly 1,000 pounds of vintage silver coins. To their surprise and amazement, the coins were all from the New Orleans Mint—the only Southern mint to strike the Morgan Silver Dollar.
New Orleans struck Morgans from 1879 through 1904—and many were bagged and never circulated so that by the early 1960s, many dates were considered rare. The Treasury release brought many of these coins to light, providing collectors with Morgans that had previously been unavailable.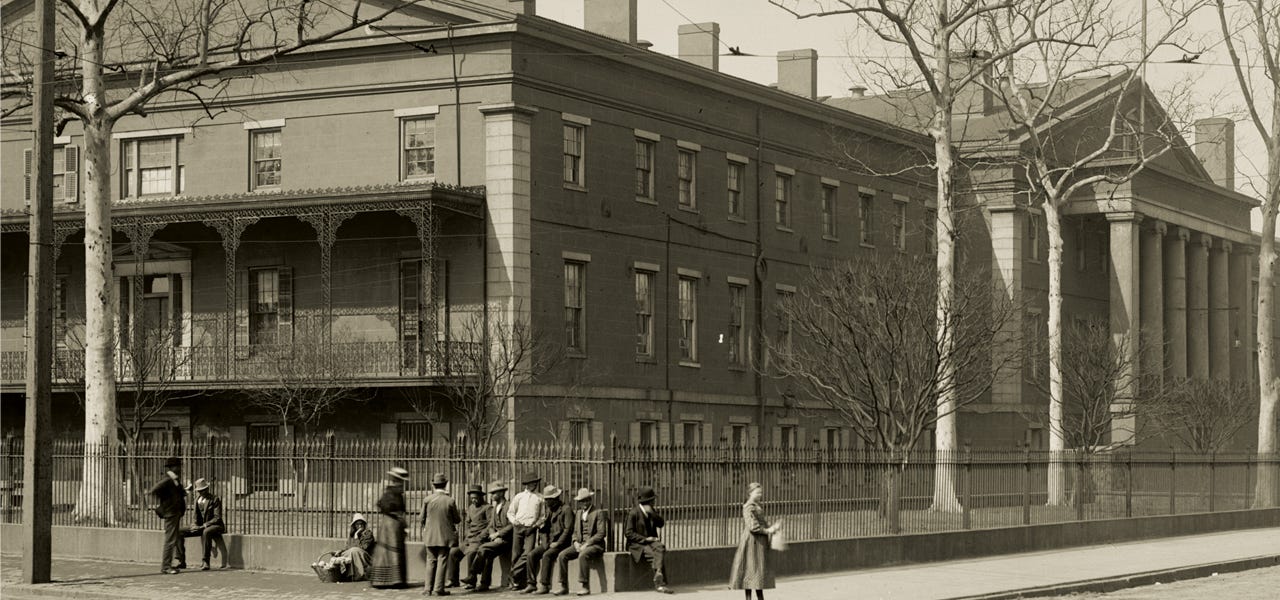 New Orleans Mint Morgans
The remarkable nature of these coins all hailing from the New Orleans Mint was not lost on the experts, who hailed the find as "The Great Southern Treasury Hoard." Since the New Orleans Mint struck its last coin in 1909, most people today are not even aware that a branch mint was once located in the "Big Easy" or that it operated as a Confederate Mint during the Civil War!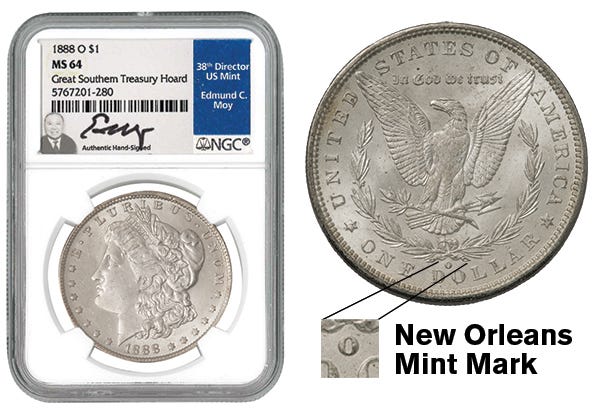 The New Orleans Mint
The New Orleans Mint is the only U.S. Mint branch to have served under three governing bodies: the United States of America, the State of Louisiana and the Confederate States of America. The New Orleans Mint struck Morgan Silver Dollars from 1879 through 1904. The Great Southern Treasury Hoard includes Morgans dated 1881, 1882, 1888 and 1902.
Exclusive Pedigree Label
Each coin comes sealed by Numismatic Guaranty Corporation (NGC) in a protective holder with a prominent hand-signed signature from a renowned Mint Director on the label.