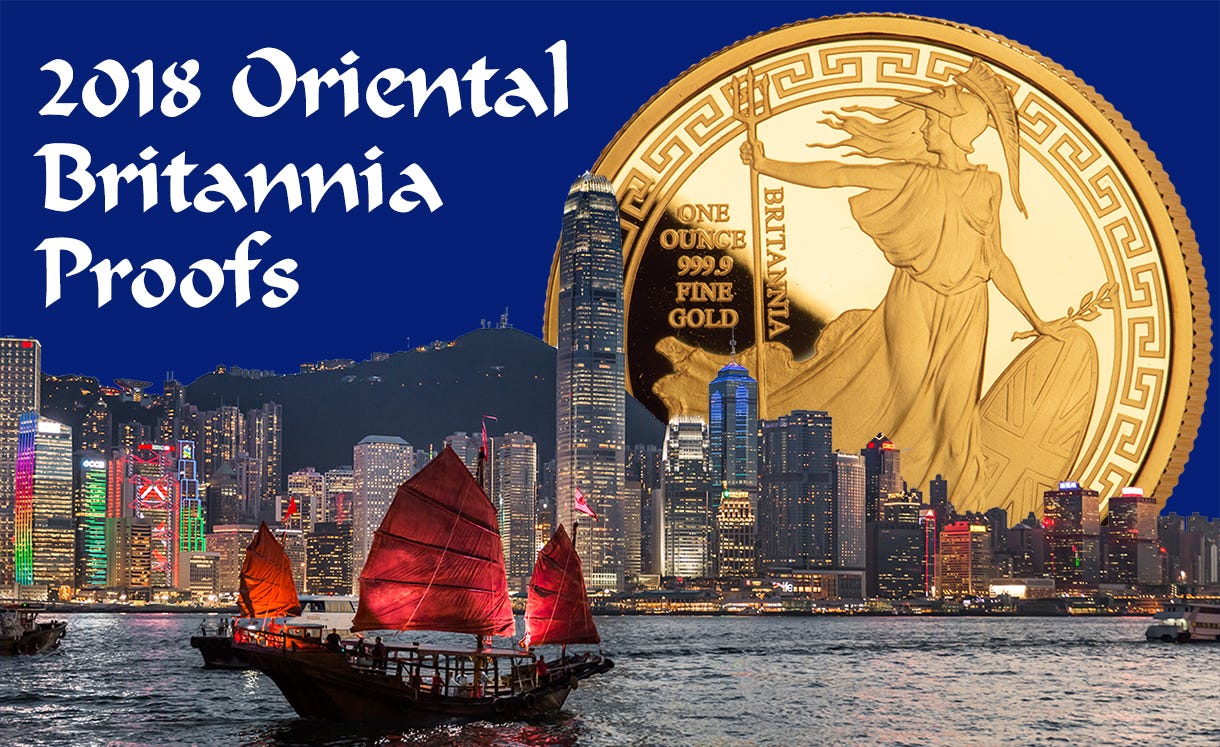 Inspired by the Coins that Crossed the Globe.
Exclusive, Limited-Mintage 2018 Oriental Britannia Proofs
After her first appearance in 1895, Britannia quickly became a welcome sight in the Eastern colonies of Hong Kong and Singapore. That's because the personification of Great Britain came struck on the Trade Dollar, a coin created specifically to bolster trade within foreign nations. Standing on the shores of her homeland with trident and shield in hand, Britannia came surrounded by a stunning oriental border.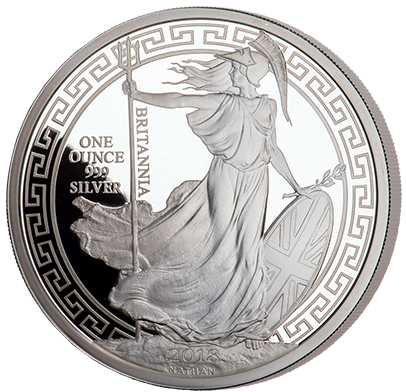 Award-Winning Britannia Design
The reverse of the Oriental Britannia features the award-winning 1987 Britannia design and the ornate "Trade Dollar" border. The obverse features the latest effigy of Her Royal Majesty Queen Elizabeth II.
Proof-Struck in 99.9% Silver and 99.99% Gold
These 2018 Oriental
Britannias
come struck in Proof condition, with frosty designs that appear to hover over the mirror-like fields. Proof coins are struck multiple times under incredible pressure using specially prepared blanks and dies for an effect you won't find on standard circulating coinage.
These stunning coins are available struck in a full ounce of 99.9%
fine silver or 99.99% pure gold in a variety of grades certified by Numismatic Guaranty Corporation (NGC), one of the world's leading third-party grading services.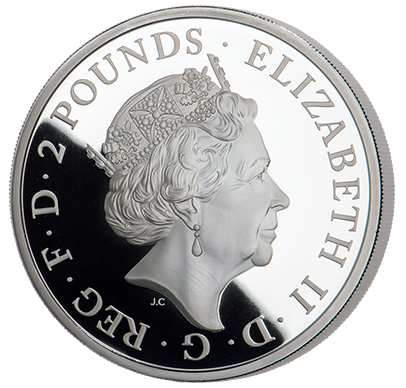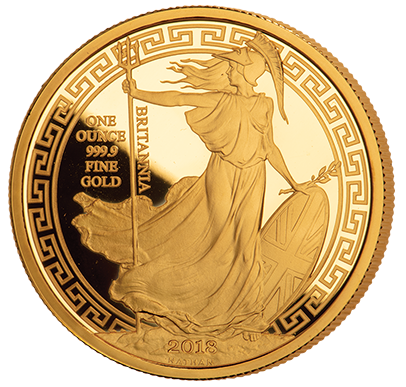 Incredibly Low Mintages
Perhaps most incredible about these coins are the extremely small mintages. Just 2,500 One-Ounce Silver Oriental Britannia Proofs have been authorized for the entire world. That's the lowest One-Ounce Silver Britannia mintage to ever leave the fabled halls of The Royal Mint! Of that number, only a limited few have been made available to U.S. buyers.
The One-Ounce Gold Oriental Britannia Proofs are struck in even fewer number, with just 325 struck and less made available to buyers in the United States. Compare that tiny number to the hundreds of thousands of bullion Britanniasstruck each year—or better yet, compare that to the thousands of Britannia collectors that are out there right now hoping to get their hands on this exclusive release!
Exclusive Release
We are honored to offer the only Gold and Silver Oriental Britannia Proofs being made available in the United States. This historically inspired design is sure to turn heads and take up a proud position in your collection, but only if you act now. Again, only a limited number of these already limited worldwide mintages are being made available to U.S. buyers, and our supplymay not last long. Don't miss out on this globe-spanning opportunity.