2019 Peace & Liberty Proofs
Two Great Artists. One Historic Medal.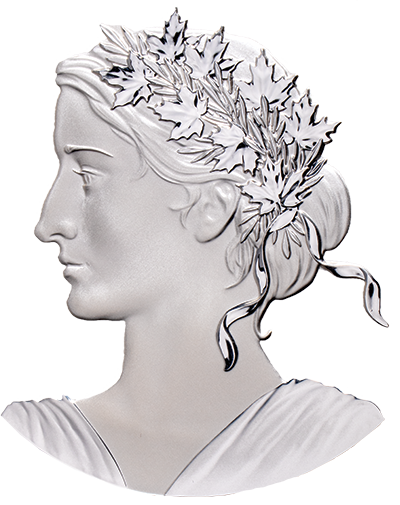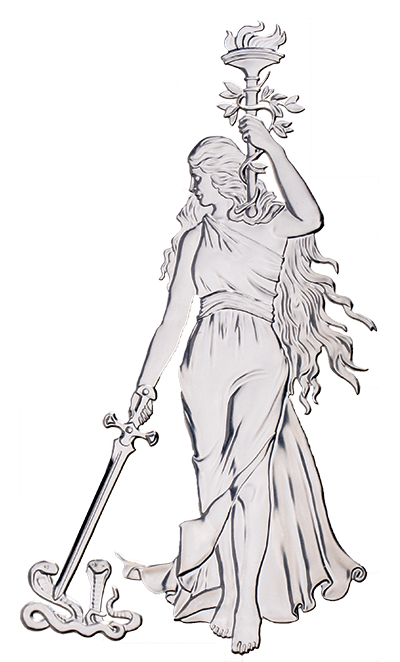 Peace and Liberty. Two ideals that every free nation strives to uphold. In honor of these guiding principles and their historic importance, the Royal Canadian Mint is kicking off a brand-new series with a historic proof that brings together two of the top names in modern numismatics.
This marks the first time in history that John Mercanti has worked with another North American Mint, as well as the first time in history that a proof has been designed by artists from both the Royal Canadian Mint and the U.S. Mint.
Inspired by Veterans
Peace and Liberty are two of the leading ideals of American life, history and culture. We have fought many wars both home and abroad in the defense of these ideals. But they do not belong only to the United States of America. Canada's National War Memorial in Ottawa, Ontario, Canada honors veterans in the form of 22 soldiers as they appeared in the First World War. Above them rests a large arch, topped with two female figures who embody those eternal principles that both Canadian and U.S. soldiers fight for—Peace and Liberty. It is these figures that served as the inspiration for this proof's designs.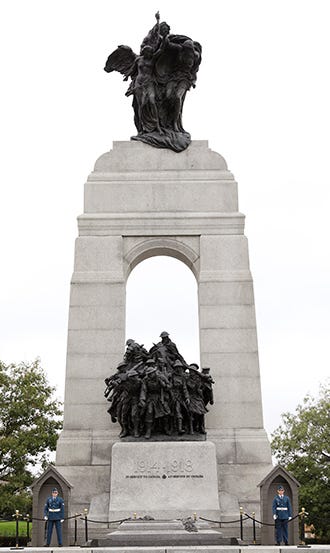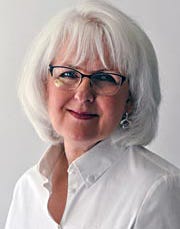 Susan Taylor's Peace Reverse
Susan Taylor began working for the Royal Canadian Mint from 1981 until her retirement in 2017. She worked as an engraver, sculptor, and senior engraver, and won the American Medal of the Year Award in 2016.
"This design, inspired by ancient Greek statuary, features the profile of a young woman. The inspiration originated from the Greek word 'demokratia.' Her hair is crowned with a wreath of maple leaves and olive branches that symbolizes the core values of peace, order and good government that have come to inherently represent the Canadian identity."
-Susan Taylor, designer of the Peace reverse
John Mercanti's Liberty Obverse
John Mercanti has designed more coin and medal designs than any employee in U.S. Mint history, including the reverse of the American Eagle Silver Dollar. From 2006 until 2010 he served as the mint's 12th Chief Engraver.
"In this design, Liberty has been depicted as moving forward toward the future. The sword in her right-hand holds at bay two vipers that represent evil in this world. In her left hand, she holds up the torch of Liberty, wrapped in laurel symbolizing the victory over oppression."
-John M. Mercanti, designer of the Liberty obverse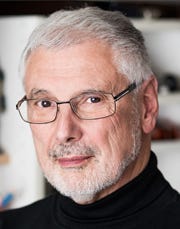 Sold Out at the Mint.
The 2019 Peace & Liberty Proof comes struck in one ounce of 99.99% fine silver. Struck with limited mintage 3,000 this commemorative is already sold out at the mint.
Available Certified by NGC
A limited number of 2019 Peace & Liberty Proofs will be certified by Numismatic Guaranty Corporation, one of the world's leading third-party grading services.
Exclusive Limited Release
Never before has a proof been struck with designs by engravers from both the U.S. Mint and the Royal Canadian Mint. This is numismatic history in the making, and we are proud to be the exclusive distributor of the 2019 Peace & Liberty Ultra High Relief Proofs.
However, only a select few will be able to enjoy adding the new Peace & Liberty Medal to their collections. Mintages are extremely limited, with even fewer receiving special certifications from NGC. So don't wait—secure yours today!