Why Collect Rare Coins and Why Now?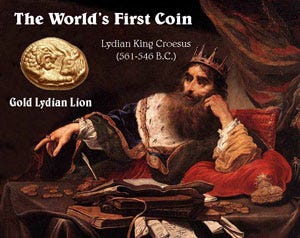 There are many reasons to collect old coins. Collecting coins, also known as numismatics, is one of the oldest hobbies with the first coins dating back nearly 3,000 years ago! It is often referred to as the "Hobby of Kings." Today, rare American coin collecting is both popular and affordable, with a wide range of collectible rare U.S. coins suited for any budget. Below are some good reasons to consider collecting rare coins and currency. 
Market Size: The history of the U.S. rare coin market began from humble beginnings in the mid-19th century and has steadily developed into a 21st-century numismatic market with annual sales in excess of $10 billion. 
Collector Base: The rare coin market has a strong and stable collector base, estimated at over 35 million people, who have interest in collecting rare coins and currency, which continues to create consistent demand.  
Portfolio Diversification: Precious metal diversification as a tangible asset reduces overall risk and creates a hedge against inflation. Unlike stocks and other paper investments, rare coins will always have value. 
Liquid Asset: Rare U.S. coins have high liquidity and have become one of the most liquid collectibles due to independent grading by PCGS and NGC, with documented population reports and rare coin price guides. 
Asset Affordability: Truly classic U.S. rare coins can be acquired in all budgets, from copper to silver and gold. There are many various types of old coins in many different grade conditions to fit almost every budget. 
Private Ownership: Rare coins enjoy no governmental IRS reporting requirements or confiscation concerns. Rare coins struck before 1933 can be safely owned without reporting and are a private storage of wealth. 
Tax Simplicity: Rare coins are desirable as a management-free investment that doesn't require market reports and complex tax statements. There is no annual asset taxation and can only be taxed once profits are realized. 
Easily Transportable: Rare coins in graded holders are very portable and can be carried in your pockets, or fit into small boxes.  Substantial wealth can easily be stored securely or transferred anywhere confidentially.
Enjoyable Asset: Rare coin collecting is fun and can be a great source of enjoyment, plus rare coin investing has been an appreciating tangible asset, which has shown steady growth over the last 50 years.   
RARE COIN CRITERIA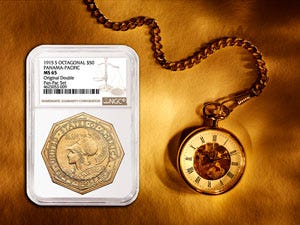 What Makes a Rare Coin Rare? 
Rare coins are tangible time machines that can take you back to a moment in history.  Every coin tells a story, so it's like holding history in your hands. Rare coin collectors are custodians of numismatic history. Rare coins were minted long before any of us today and will live on for many future generations to enjoy. However, not all graded certified coins are considered "rare." Old U.S coins have several important attributes that makes them rare. 
Rarity: Rare coins are usually in high demand over common coins, due to low mintages or the limited numbers of survivors. There are no "new" rare coins and with a limited supply' prices continue to rise to meet increased demand. Population reports offer fairly accurate data in determining the rarity of a coin's survival rate. 
Value: Rare coins undoubtedly show superiority through increases in value over time.  The spectrum for rare coins can run from the thousands to the millions of dollars each. A good rule of thumb is to purchase the finest graded coins that one can afford, to experience the highest return in value in the long run. 
Condition: The vast majorities of rare coins are in good quality condition. Standardized coin grading from the two top-tier graders, PCGS and NGC, take the guess work out of personal opinions. With rare coins, usually, the higher the grade, the higher the price. 
Beauty: The aesthetics of eye appeal involved in a rare coins' greatness are apparent, as they are often considered pieces of monetary art that are sealed forever in precious metals. The intricacy of the design, strike, color, toning and overall beauty, determine value and appeal of every rare coin. 
History: Rare coins are tied moments in history and have great stories around them. Many rare coins have an important provenance from previous owners, or are wonderful treasures from famous hoards or shipwrecks. Historically significant rare coins with a pedigree or story to tell are always in demand for their rich history. 
Popularity: Rare coins that have mass appeal and strong demand, tend to have long-term sustainability and good potential for price appreciation over time. Popular rarities like old U.S. coins are among some of the most valuable coins today and are highly regarded by those who have an appreciation of history and economics. 
COLLECTING ATTRIBUTES U.S. RARE COIN LIST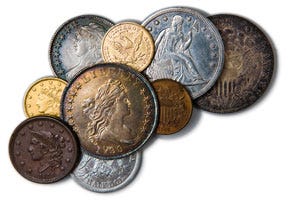 How to Collect Rare Coins and Build Sets? 
When collecting old United States rare coins, the key is to purchase the highest quality coins one can afford. There are many different denominations, coin types and rare dates that qualify as investment-grade quality rare coins. There are a variety of ways in which to collect rare U.S. coins. Below are seven of the most popular and interesting ways to assemble a rare coin collection for the novice to advanced collector when set-building.   
1. Collecting Denomination Series: Many rare coin collectors choose to build a complete set of coins within a specific denomination series of rare coins, such as $20 Double Eagles or Morgan Silver Dollars. 
2. Collecting Variety Type Coins: Some collectors wish to acquire just one nice example of each rare coin in a specific series by coin variety type, such as Double Eagles in Type-I, Type-II, Type-II or Saint Gaudens varieties. 
3. Collecting by Die Variety: A more advanced way to collect types is by different die varieties.  When old, cracked dies became too warn, they were replaced, creating different die varieties, some which are very rare.   
4. Collecting by Mint Marks: Rare coin collectors often collect coins by Mint location, like Philadelphia, New Orleans, San Francisco and Carson City.  Building a Mint set within a within a date or series is very rewarding. 
5. Collecting by Date: Assembling a date set of rare coins from a specific year or era, like the Civil War, can be quite exciting. A carefully assembled, well-matched date set can grow in value when it comes time to sell. 
6. Collecting Proofs: Collecting proof coins is at the top of rare coin collecting because they were minted in small numbers on specially polished dies. Building proof sets isn't cheap, it takes deep pockets and patience. 
7. Collecting Specialty Sets: There are some fun specialty sets that rare coin collectors assemble by personal preference.  Some popular sets are a shipwreck treasure sets, Gold Rush sets and a Civil War sets. 
VALUABLE RARE COINS LIST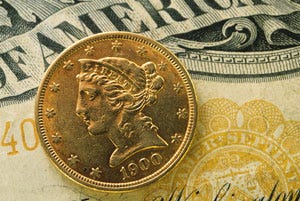 Which Rare Coins to Collect? 
The gambit of U.S rare coins spans 141 years, from when the U.S. Mint Act was signed by President George Washington in 1792, which was the beginning of our Nation's first official coinage… to the Gold Recall Act, signed by President Franklin D. Roosevelt in 1933, making it illegal to own gold, except for rare and collectible coins. There are many U.S. rare coins available for any budget.  Below are just a few of some popular old coins. 
For more, click the image below to learn more about popular U.S. rare coins to collect.