GovMint.com's Scarce & Unique Division
offers you an exclusive opportunity to purchase coins that may not always be available on our website or catalogs due to high demand and/or low quantity available. Our knowledgeable staff is highly trained and ready to meet the needs of your growing collection.
Whether you're looking for that ancient coin made one at a time by hand or a beautifully crafted high-relief coin only made possible with modern minting technology, our dedicated team can help you locate and acquire it for your collection.
Personalized one-on-one service
Access to exclusive products
Limited edition and low population coins
Opportunities to purchase special varieties
Call now at 1-800-510-6468 for more information and to talk to a Scarce & Unique Division Representative. Don't miss out on this incredible opportunity.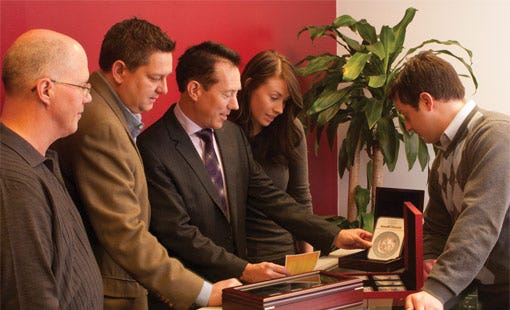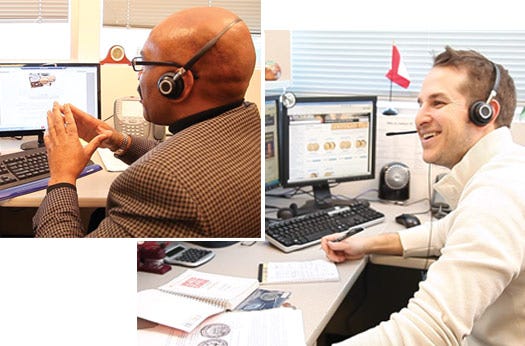 When it comes to car repair, tickets to the big game, or insider vacation upgrades, it's always great to be able to say "I have a friend..." 

Here at GovMint.com, we like to call them 'Coin Concierges'-our team of specially-trained account executive who are available to serve you in three very specific ways.

Opening Doors for You: the selection of coins in the GovMint.com vaults is mind-boggling. Only a small fraction of what we have available can be shown on our website or catalog at any given time. Some of our rarest and scarcest coins literally sell out within days, hours, and even minutes. Your account executive gets to know you and your collecting goals and can give you important alerts about exciting new releases that many others may never even get a chance at.

Are You on a Quest?: Most collectors have at least one "quest" coin - an elusive rarity, a specific date to fill a hole in your collection, or perhaps a coin that you've simply dreamed of owning and displaying to friends and family. Your account executive can instantly tap into GovMint.com's global network of coin experts and world mints to track down your quest coins and make your dreams a reality.

You're in Control: Your account executive is available to you whenever and however you wish. Because of rapid sell-outs and new releases, most customers prefer to speak by phone-but other methods such as email are available to fit your busy schedule.
2017 South Africa 1-oz Gold Krugerrand NGC PF70UCAM First Releases Tumi Tsehlo Signature - BlackThe Krugerrand Celebrates Its 50th Anniversary With a Special Gold Proof!
• The epitome of gold bullion since its debut in 1967, the South African Krugerrand has been a symbol of luxury for five decades. 
• Featuring a special commemorative mintmark, this 50th anniversary Krugerrand is certified Proof-70 Ultra Cameo (PF70 UC) -- the highest level of perfection attainable -- and First Releases by Numismatic Guaranty Corporation (NGC). 
• Each hand-selected, inspected and graded Krugerrand features a label personally signed by Tumi Tsehlo, the Managing Director of the South African Mint .
---
2017 Great Britain 100 Pound 1-oz Gold Queen's Beasts The Lion NGC PF70UCAM First StruckThe First of Many -- Britain's Roaring Lion!
• This Lion of England Proof is the debut release of the Royal Mint's prestigious Queen's Beasts series, celebrating the historic reign of Queen Elizabeth II. 
• Designed by renowned engraver Jody Clark, both the protective ferocity of England's heraldic lion and the regal strength of the nation's reigning monarch are brought to vivid, detailed life. 
• The product of polished dies and multiple strikes, each 100 pound sterling UK legal tender proof is graded flawless Proof-70 Ultra Cameo (PF70 UC) and certified as One of First Struck by Numismatic Guaranty Corporation (NGC).
---
2017 1-oz Gold Winged Liberty Ultra High Relief NGC PF70UCAMLady Liberty Spreads Her Wings in Gorgeous Ultra High Relief!
• Secured for decades in the vaults of the Smithsonian Institution, Augustus Saint-Gaudens' original artistic vision for the 1907 Double Eagle has now been immortalized in 99.99% pure gold. 
• Restored by former U.S. Mint Chief Engraver John Mercanti, Saint-Gaudens' Winged Liberty design is proof-minted in ultra high relief, creating a coin with phenomenal detail and depth. 
• The absolute best of the run, each coin is certified flawless Proof-70 Ultra Cameo (PF70 UC) with a label hand-signed by the restorer himself, John Mercanti.
---
Call now for more information and to talk to a Scarce & Unique Division Representative.
1-800-510-6468