The Mind That Powered the Future
Nikola Tesla was a visionary Serbian-American inventor who transformed the world we live in today. Tesla was an electrical engineer, inventor and one of the most outstanding physicists in the history of science. He holds over 300 registered patents and is most famous for developing AC (alternating current), which powers the world today.
The 2018 Serbia Nikola Tesla Alternating Current Coin is a fitting tribute to Tesla's AC invention that changed the world. Struck in 1 oz. of 99.99% fine silver, t
his is the first release in a new series celebrating the inventions of Telsa.
The classic image of Tesla is portrayed on the obverse of the coin along with the words "NIKOLA TESLA" in English and "Никола Тесла" in Serbian Cyrillic. Below are the inscriptions "ELECTRICAL VISIONARY" and "POWERING THE FUTURE."
The reverse shows a design of Tesla's induction motor in careful detail. Above and below the design are the inscriptions, "Alternating Current," "LIGHTING THE WORLD," and "2018." Surrounding it are additional statements in Serbian Cyrillic, along with the precious metal composition.
This is the first time the Serbian Mint is striking a series of legal tender, bullion 1 oz. silver coins and each coin in the series will honor one of Tesla's many inventions with a unique design on its reverse.
Get started on your Tesla Coin series today.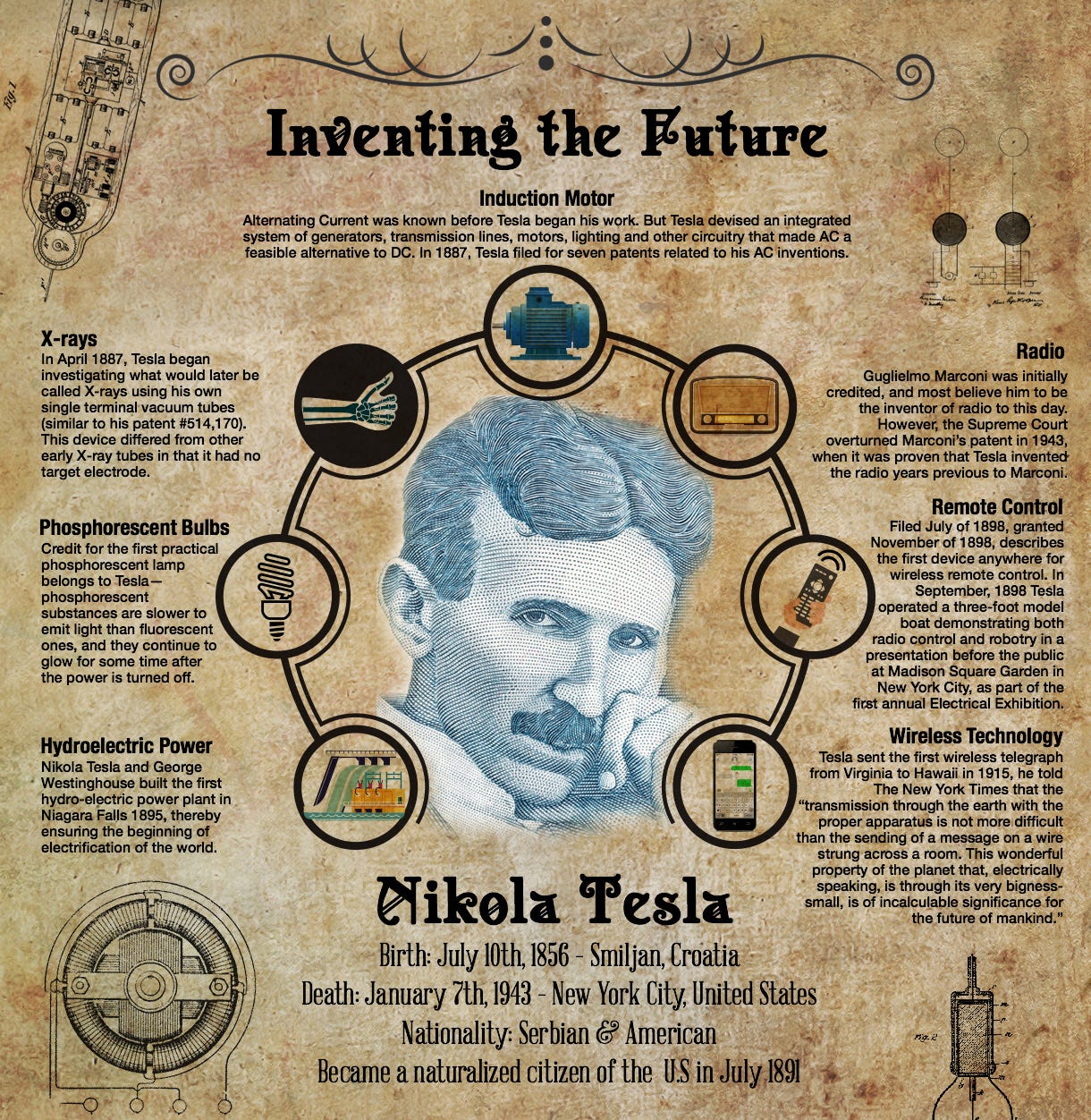 Tesla - The Mind That Powered the Future