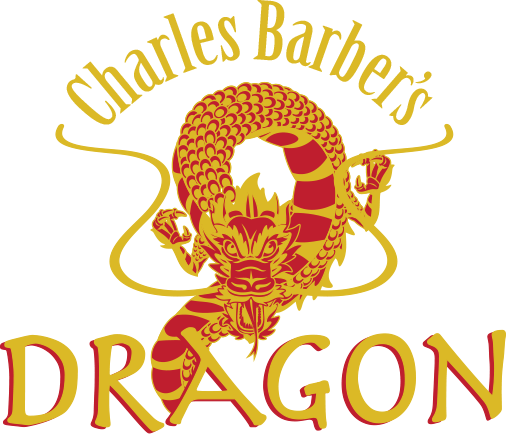 ​
Charles Barber
Made a Dragon!
At the end of the 19th century, famous U.S. Mint engraver Charles Barber designed dies for a mint in Szechuan, China. Though the dies met an early end, the Smithsonian® in conjunction with Modern Coin Mart, has made it possible for you to take home proofs modeled after one of the few patterns struck with Barber's design!
But how did a U.S. Mint engraver wind up designing a coin for China? Read on and find out…
​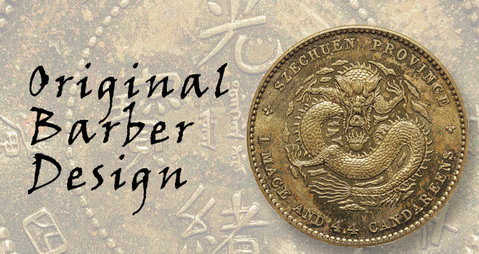 From New Jersey with Love
In 1896, the Chinese province of Szechuan needed new minting equipment. The Ferracute Machine Company in Bridgeton, New Jersey won the bid. For a whopping $13,000, the company would send five coin presses, punching presses, feed attachments and new coin dies to China.
The task of designing the new coins and engraving the dies fell to famous U.S. Mint Engraver Charles Barber. Using the Chinese Kwangtung dollar as inspiration, Barber designed and sculpted several beautiful dies in five different denominations. A small number of patterns were then struck in silver and brass and handed out to dignitaries who attended a special event in New Jersey prior to the presses being shipped to China.
Unfortunately for Barber, catastrophe awaited his new dies in Szechuan.
Soon after the presses arrived at their intended destination, the minting facility flooded, causing extensive damage to the equipment and dies. The presses would later be restored, but there was just no saving the dies. New ones were created by Chinese artists, but they just couldn't seem to match Barber's level of precision.
Today, you can find one set of original patterns in the Shanghai Mint's museum collection, and two more sets at the Smithsonian®. It's from these patterns that new dies were made, creating the opportunity for both Chinese and U.S. collectors to acquire an example of Charles Barber's famous Dragon!
New 2018 Barber Dragon Proofs Now Available
​
Introducing the New Barber Dragon
Struck at the Shanghai Mint, the 2018 Charles Barber Dragon Proofs come struck in gold, silver and brass. The design mimics many of the details from the original Barber design that is displayed at the Smithsonian – which includes "Barber's dragon" along with reference to the Szechuen Province (in English) – on the reverse, while the obverse features the province, emperor, and coin type (in Chinese).
The design is a beautiful representation of Barber's skill, and now it can finally take its place within your collection of historic U.S. or world coins. And there's nothing like a piece struck in Proof condition, with shimmering fields beneath frosted designs. The contrast between the two is only made possible by using specially prepared dies and blanks. You'll find yourself examining your proof again and again—which is why protecting its condition is of the utmost importance.
Officially Licensed by the Smithsonian
Each proof comes graded and certified by Numismatic Guaranty Corporation (NGC) and sealed in a protective holder with a label identifying it as being an official Smithsonian release. The holder will allow you to examine this masterpiece again and again without risking damage to this special piece with its incredible provenance.​

2018 Charles Barber Dragon Proofs
• Historic Barber Design
​
• Officially Licensed by the Smithsonian
• Available Graded by NGC
​
Thousands, perhaps millions of people around the globe collect vintage U.S. and world coins. Had Barber's
dies been saved and used to strike a circulating mintage, the resulting coins would be highly sought-after
by both groups.
A release of this historical importance will definitely be turning heads in the collecting world, but only a very limited number of 2018 Charles Barber Dragon Proofs have been authorized. If you want to add this classic design to your collection, you must act now!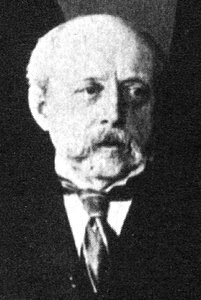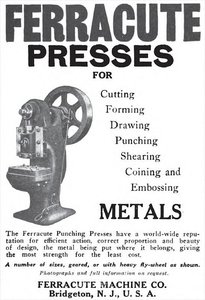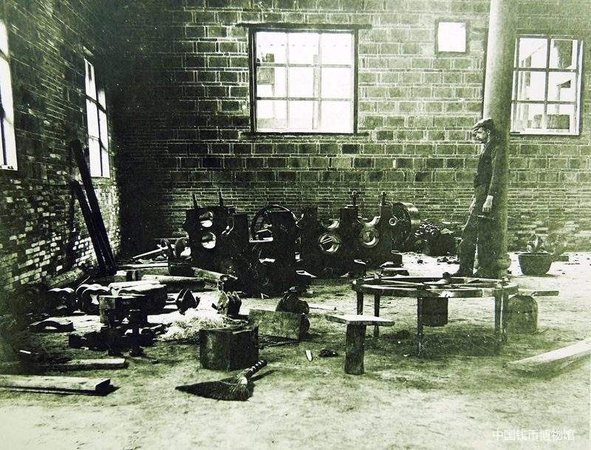 Surveying the rusty presses