Products from the U.S. Mint

Since 1986 the American Silver Eagle has been the official silver bullion coin of the United States. These one ounce, 99.93% silver U.S. coins are popular in the United States and abroad. With silver values constantly increasing the demand for U.S. Silver Eagle coins is at an all time high. GovMint.com proudly offers certified Silver Eagles and Gold Eagles graded by PCGS and NGC.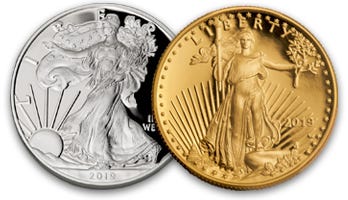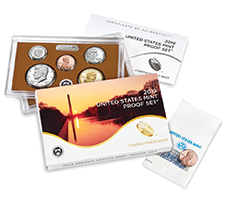 Historically struck for quality assurance prior to mass minting, today Proof Sets are highly sought after by collectors as the ultimate standard in coins. GovMint.com has a variety of proof sets, including Silver Proof Sets, Birth Year Proof Sets, and Presidential Proof sets. With sharp details and brilliant luster, these U.S. coins are instantly recognizable as the peak of coin perfection. Collectors scramble to get these coins, complete with original U.S. Mint packaging and unparalleled craftsmanship.
The U.S. Mint has struck silver proofs for nearly 200 years, but most consider 1936 to be the birthdate of the proof coinage. Despite a lukewarm public response at the time, collectors today search far and wide for past years' editions. Proof Sets are the most pristine collection of coins and Silver Proof Sets are coveted by serious collectors.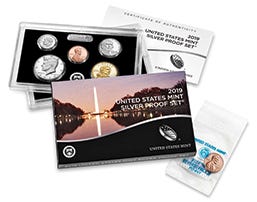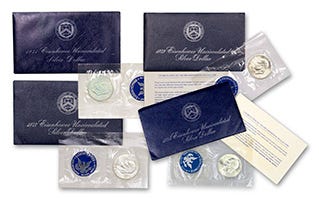 Official government issued U.S. Mint Sets include an uncirculated version of every coin the mint issued for circulation in a given year. These collections of U.S. Coins feature a diverse array of coins with year by year variations, making every set unique. Collecting every circulating coin from a given year is a fantastic visual way to capture the history of currency.
Gold has been coveted for thousands of years, and before paper money existed, the entire world economy ran on the gold standard. Like the Silver Eagle, U.S. Gold Quarter Eagles, Half Eagles, Eagles and Double Eagles, are a lifelong quest for serious collectors, with both 19th century and 20th century coins available at GovMint.com.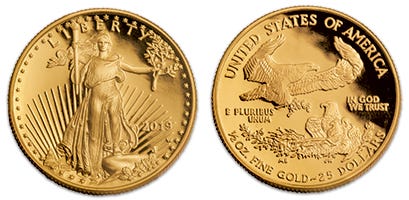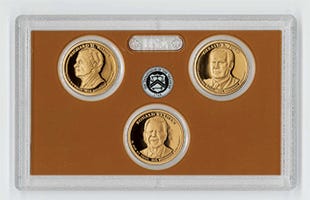 Every year since 2007, the U.S. Mint has issued a new set of four Presidential Dollars. These U.S. Gold Coins were an instant success and will eventually feature every U.S. President. From founding fathers who shaped our history to presidents who faced wars, crises, economic challenges, and civil rights triumphs, the Presidential Dollar enshrines the history of the nation's highest office.
Commemorative coins are legal tender, but they are not intended for circulation. Since 1982, proceeds from the sle of these coins helps fund maintaining historic sites and national monuments. These symbolic coins commemorate important historic events, places and Americans. Limited production makes these coins highly valued for collectors.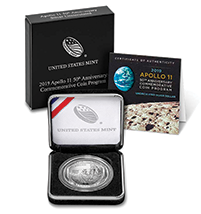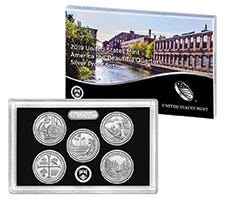 The America The Beautiful Quarters program is the U.S. Mint follow-up to the wildly successful State Quarters Program. Each year five of these coins are issued, depicting a National Park or natural wonder from each of the fifty states. In Mint State and Proof Condition, these U.S. Quarters are a must have for collectors.
Top Selling U.S. Mint Products