American Silver Eagle
When a design is so good...you reuse it!
The Architectural Sculptor that Designed One of Americans Most Iconic Coins
Sculptor Adolph A. Weinman arrived in the United States from Germany at age 10. He studied at Cooper Union and the famous Art Students League and served as an apprentice for the eminent sculptors Philip Martiny and Augustus Saint-Gaudens. Weinman's works are mostly in the lyrical classical style. His figures typically wear Greco-Roman clothing, but there is a fluidity found in his work that is a harbinger of the Art Deco style that was to follow him throughout his career.
Weinman's design of Walking Liberty was originally chosen for the U.S. Half Dollar issued from 1916–1947. He also designed the "Mercury" Dime which circulated during the same time period. Interestingly, Weinman's depiction of Liberty on both coins were inspired by the same model: a woman by the name of Elsie Kachel Stevens. Weinman had sculpted a bust of her in 1913, and used her image as the inspiration for his 1916 designs.
Reagans Shining Silver Gift
On July 9, 1985, President Ronald Reagan signed the Liberty Coin Act into law, directing the Secretary of State, by way of the U.S. Mint, to begin issuing $1 silver bullion coins to the public.
This legislation, partially in response to the soaring popularity of foreign national coins like the Canadian Maple Leaf and the South African Krugerrand in the early 1980s, ushered in the modern era of American bullion coins.
Adolph Weinman's design of Liberty walking toward the sun was so beloved by the American public, that it was selected in 1986 as the design for the American Silver Eagle.
First released by the United States Mint on November 24, 1986, it is struck only in the one-troy ounce size, which has a nominal face value of one dollar and is guaranteed to contain one troy ounce of 99.9% pure silver.
Millions of people collect the American Eagle Silver Dollar. In fact, it's been the country's most popular Silver Dollar for over thirty years.
So when a new mintage of Silver Dollars is released, many of those same people are already standing in line, ready to secure the freshest silver coins straight from the U.S. Mint.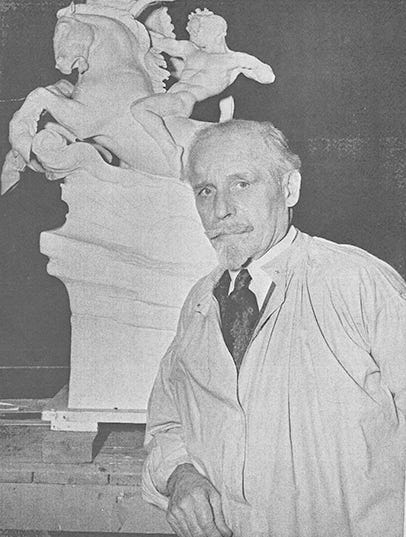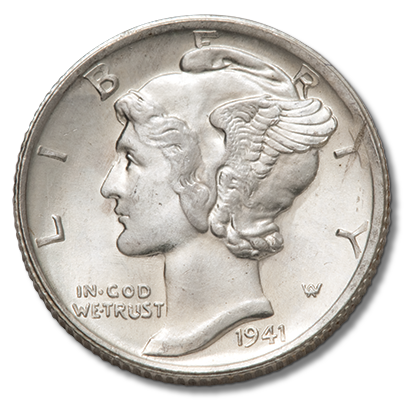 Mercury Dime
Struck 1916–1945 for commerce, 2016 as a gold commemorative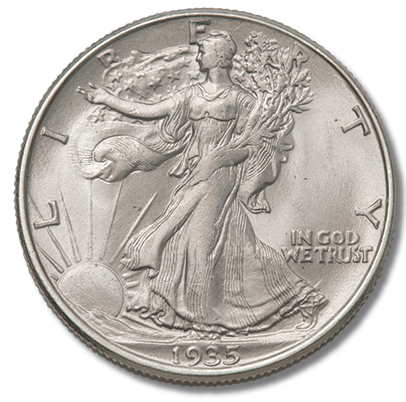 Walking Liberty half dollar
Struck 1916–1947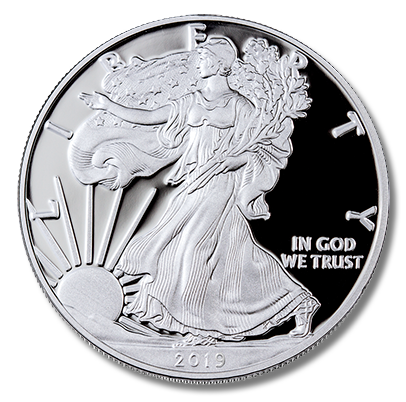 American Silver Eagle
Struck 1986-present
2019 American Silver Eagles with Exclusive Weinman Label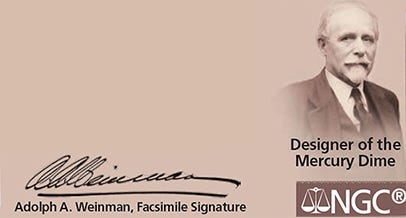 Choose your 2019 Silver Eagle Proof with an Exclusive
Adolph A. Weinman Signature label.
This label is not available anywhere else and bears the image and facsimile signature
of the designer of the iconic Walking Liberty design.