The American Silver Eagle
The most popular and widely collected Silver Dollar in history.
Experience the amazing story behind America's Silver Legacy.
American Silver Eagle Design
Appreciate its beauty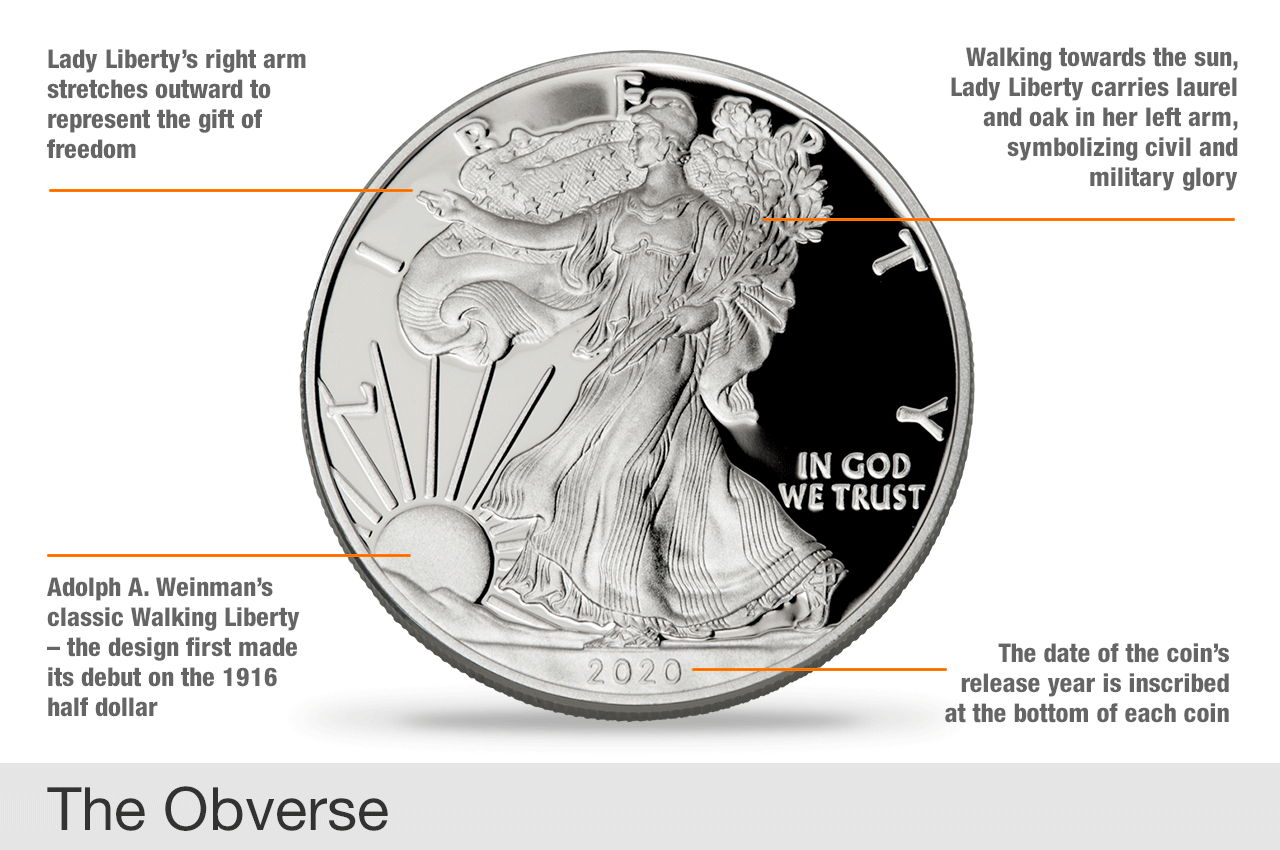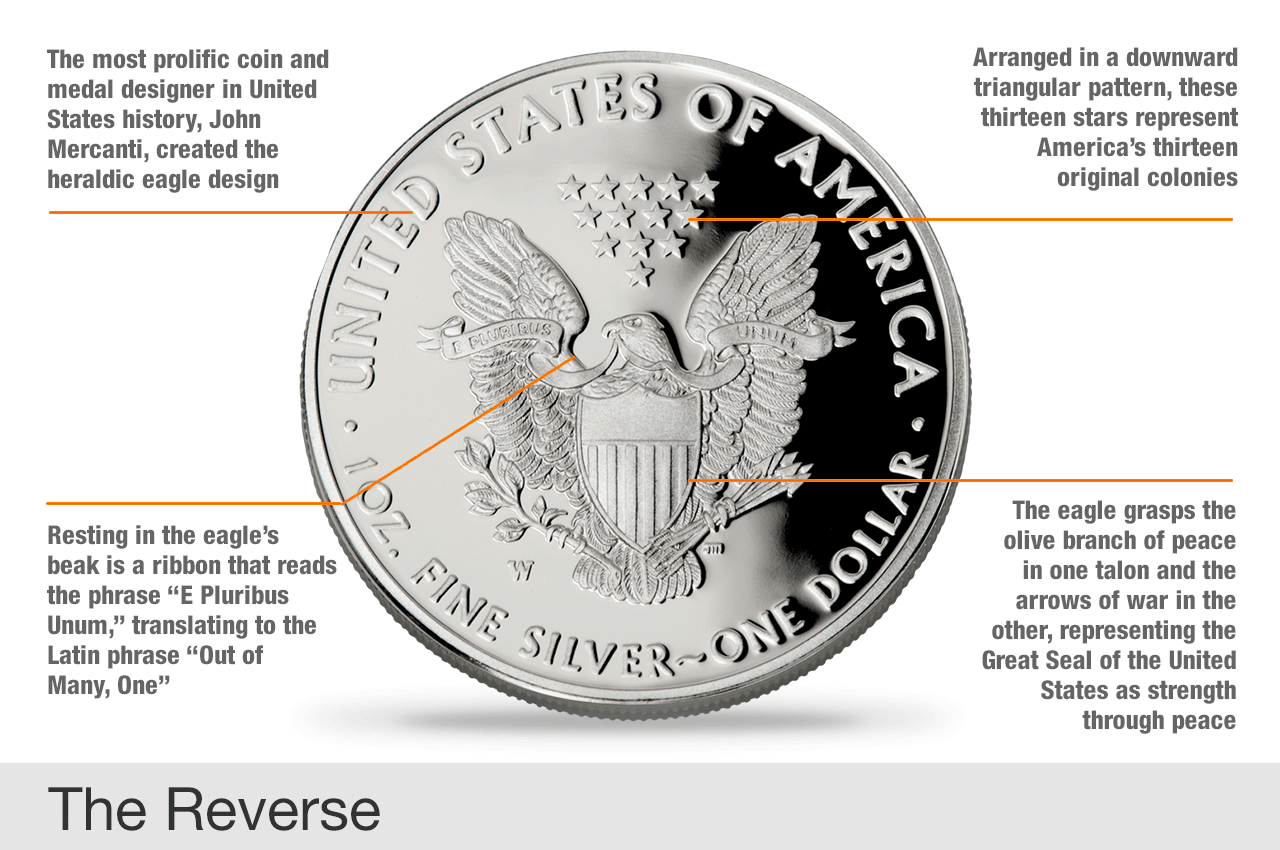 Longevity of the Silver Eagle Program
Learn about its rich history
Silver Eagle Demand
The most popular silver dollar in history
Why is the American Silver Eagle one of the most collected

coins in the world?


They have a face value of $1 backed by the federal government

They are minted and guaranteed by the United States Mint

They offer annual releases dating back 30+ years

They contain one troy ounce of .999 fine silver

Each coin displays a beloved patriotic design
Order 2020 American Silver Eagles!