How Do We Grow the Hobby?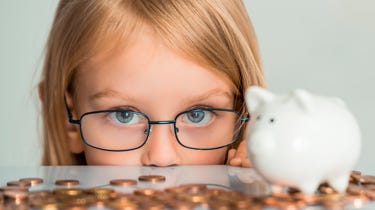 The average age of the ANA membership is 59 years old and rising. This is not a terribly attractive demographic for growth. One only needs to look at what has happened to the interest in stamp collecting to become alarmed for the future of numismatics.
Age is Only a Number
Many are concerned about the lack of collecting interest in young people these days. Most are consumed by some sort of electronic media and getting their attention has become much more difficult. There is no doubt that social media is impacting the behavior of young people in very significant ways. The numismatic community cannot beat social media, so it will have to join them. In the future, any strategy to attract young people will need to include all forms of electronic media. The internet is an obvious channel, but no stone should be left unturned in our battle for the attention of young people who may, one day, become coin collectors. The ANA has committed considerable resources toward this effort. Others in the hobby will need to follow suit. This includes collectors, dealers, and anyone with a stake in seeing our hobby grow.
Some may question why this is so important. The answer is simple, for these investments to be profitable, the size of the market is crucial. If the industry were to shrink considerably, as has been the case with stamp collecting, there will be fewer buyers for your coins when it comes time to sell. However, the opposite is true if the hobby grows. There will be stiff competition and prices will rise. Sometimes, it is hard to think about the long term when it comes to our hobby.
Attracting Attention to Numismatics
This all brings us back to the original question – "How do we grow the hobby?" The milk industry had the "Got Milk?" campaign to promote the use of its products. A national advertising campaign to promote rare coins would be far from cost-efficient. The numismatic community will need to be more creative finding ways to reach those who might find rare coins appealing. One recent effort to promote coin collecting that I have been involved with is the new numismatic exhibit at the Smithsonian Institution. The Numismatic Guaranty Corporation (NGC) and others have contributed over one million dollars to fund a planned exhibit for 2015. The new gallery will be over 1,000 square feet and will feature displays that will encourage people to collect rare coins. Over 4.6 million people visit the museum each year, many of whom are kids.
Other ideas are to work with those who sell coins through mass media. These coin companies spend millions of dollars each year trying to entice consumers to purchase rare coins. The more educational material made available to these buyers, the better the chance they will stick with our beloved hobby. The story of numismatics is compelling, and we all need to do a better job spreading the word.
Using the Tools at Our Disposal
There is no doubt that the internet is a powerful force in numismatics. The challenge will be to use this tool to attract new collectors and not just service the collectors we already have. eBay is a great example of what can be done. In recent months, they have made a renewed effort to feature rare coins as a prominent auction category on their site. They have also made changes to protect consumers of numismatic items on eBay. They realized that if someone new to the hobby buys a counterfeit on eBay, it ruins the relationship with that customer and turns them off to coin collecting in general. Many other companies also spend considerable resources trying to grow the hobby, using the internet as a tool. For the ANA, the numismatic industry, collectors, grading services, and many others, it is crucial for everyone to focus on growing our hobby. No one should take the future for granted. The world is littered with individuals and industries who failed to recognize that if you are not moving forward, you are going backwards. Nothing ever stays the same. I want those who are stake holders in the hobby, and this includes everyone who collects, to make a contribution to grow our hobby. The field of numismatics is wonderful, but it can always be better. We can continue to preach to choir, but now is the time to fill the pew with new folks!
Copyright 2020 GovMint. All Rights Reserved. GovMint.com does not sell coins and numismatics as investments, but rather as collectibles. Please review GovMint's Terms and Conditions, Terms of Use and Privacy Policy before using this website and prior to purchasing from GovMint. All website content is for reference use only and does not constitute investment, legal or financial advice. We encourage the sharing and linking of our information but reproduction of our news and articles without express permission is prohibited. Instead of reproducing, please provide the link to the original article or use the share buttons provided.